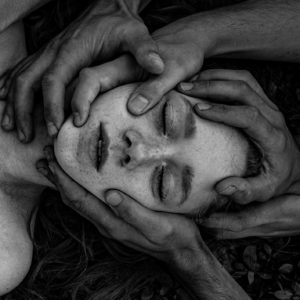 "Assassine(s)" delivers what a modern extreme metaller expects from a modern Extreme Metal release. From the very first start the fan feels that punch right in face with "Des torrents de coups" which, by the way, gives only a facete of Celeste's personality. I mean, its peers, "Assassine(s)" is a very comlex and intricate album with lots of variety of tempos and cadences and mooding. As I said before, these news extreme metal acts like to pass on their music all the complexity of human life and feelings. In short, many bands try to infuse into their music all weird and twisted sides of human nature. But not only, sadness and that feeling of being bored all the time as well. Bored with life itself I mean. "Assassine(s)" kind of follows a line, not exactly a story, but a thematic line. Take "Nonchalantes de beauté," for instance, a track that hides more than it reveals. Celeste also have finesse. Lots of finesse.
"Assassine(s)" is an album that I had to listen many times. Not because I didn't like it, but for its hidden layers of instrumentals and the subtle way the band puts it. Yeah, subtle. Not a commom word to use to an Extreme Metal band but it applies greatly to this very specific situation. Under the thick skin of lots of distortion the album show other layers of melancholy and sadness. That's why I used the word complex. The emaning of life is also something the album explores, but subtly, very subtly. It wasn't easy to choose the right words to explain everything "Assassine(s)" offers in each harmonic moment.
From "Draguée tout au fond" the fan notices that the band like to deal with sonic contrasting. I mean, Celeste use lots of ups and downs in their music, lots of moments of highs and other lows contrasting all the time. Also the usual dissonances that are a main part of all Extreme Metal bands these days. Not a critique, only giving my view. A highlight to the drumming that gives the special taste filling all the blanks in the music.
"Assassine(s)" is an album to slowly deciphered. Little by little the fan will recognise and feel the many layers of sound the band delivers here. It's an album that gave me a certain kind of relief  after finishing the review. Some kind of a work well done.
Celeste "Assassine(s)" will be released on January 28th via Nuclear Blast Records.
Track Listing:
Des torrents de coups
De tes yeux bleus perlés
Nonchalantes de beauté
Draguée tout au fond
(A)
Il a tant rêvé d'elles
Elle se répète froidement
Le coeur noir charbon
Watch "Des torrents de coups" official video here: