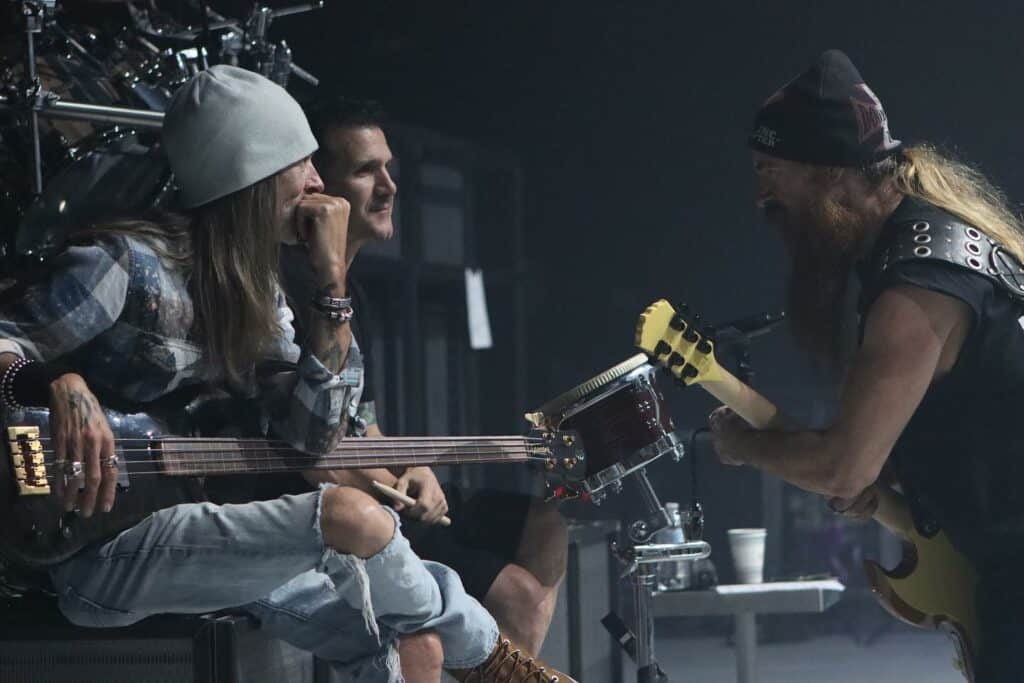 In a new interview with Brave Words, ANTHRAX drummer Charlie Benante spoke about joining PANTERA for upcoming tour.
As previously reported, PANTERA surviving members, Philip Anselmo and Rex Brown, reformed the band with Zakk Wylde on guitar (from OZZY OSBOURNE and BLACK LABEL SOCIETY) and Charlie Benante on drums (from ANTHRAX). They will be playing at festivals all over North America, South America, Europe as well their own headline concerts.
When asked how band approached him to join them, Benante said: "I've always talked to Philip throughout the years… then Phil called me up, and we just talked on the phone. When he said it to me, I said, 'Absolutely!' I was ready to do it with them because, as I explained it to him, this was more emotional to me than anything else. It wasn't about financial gain, or anything like that. I know what those guys meant to me; especially Darrell, I was very close with him.
"And the same with Vinnie too. But I would talk to Darrell a lot. The one thing that made me feel good about Philip and Rex, they said, 'There's no one else that we wanted to do this but you.' Not just because of my ability, it goes back to my friendship with these guys throughout the years. That hit me on an emotional level. I wouldn't want to see anybody else up there but me doing this. After I got off the phone with Philip, I was like, that's it. I'm getting my sh*t together and I'm doing this the right way. And that's exactly how I approached it."
Asked if he feels pressure, leading up to first show on December 2nd in Mexico, Charlie said: "Hell yeah. I'm a nervous wreck dude. I may — not I may — I will have a few shots before I go up there, just to f*cking loosen up and take that edge off. I know those two are going to be watching me. So, I want this to go so great. I just want to be in the moment."
After interviewer mentioned newly announced METALLICA's tour — which PANTERA will support — Charlie added: "Oh, I wish it was happening tomorrow. I wish it was not so far in advance; but, of course, I understand why. This was like a birthday gift… I didn't know anything about it. This was kept very quiet by the METALLICA boys."