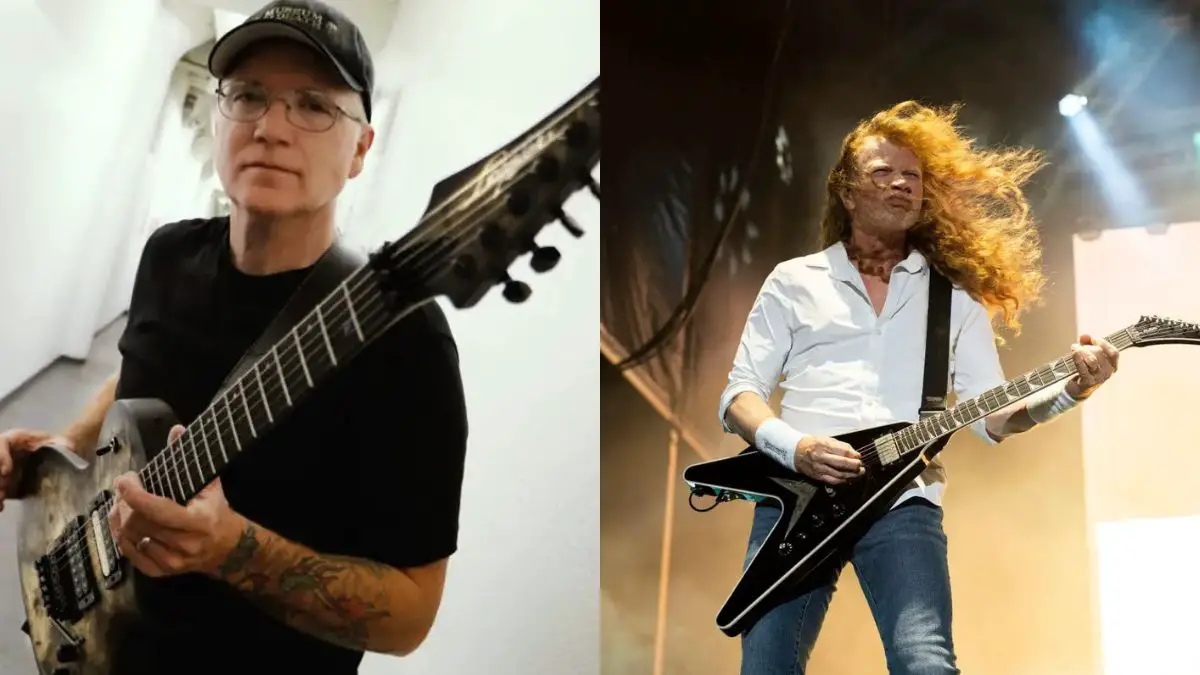 In a recent interview with Thomas S. Orwat, Jr. of Rock Interview Series, Chris Poland was asked if he would be open to having MEGADETH leader Dave Mustaine come up onstage to perform with KINGS OF THRASH if Dave was interested in doing so.
"F*ck, I would," Poland responded. "Yeah, I would. Are you kidding? I mean, please, that would be pretty cool. But Dave's probably kind of like Miles Davis. Miles Davis never looked back; he only looked forward. And I know he's playing certain songs from certain records, but I don't think he wants to go that far back. And that'd be a lot for him to learn. But I guess he wrote it; he could probably play that in about five minutes.
"I was surprised when I was [re-]learning the [old MEGADETH] songs. I was, like, 'What the hell did I play there?' or 'What's that part?' and all of a sudden my muscle memory came back. And I was, like, 'Oh my God. That's how I played it.' And it was 40 years ago. I told David Ellefson that. He goes, 'Yeah, I know. Me too.'
KINGS OF THRASH, the new band featuring former MEGADETH members David Ellefson (bass) and Jeff Young (guitar),  recently signed a worldwide deal with Cleopatra Records. 
The band will release a live CD/DVD Best Of The West…Live At The Whisky A Go Go on March 24. The 17-song set was recorded and filmed live at the legendary Whisky A Go Go in West Hollywood, CA on October 15, 2022 and also features performances with another former MEGADETH member, Chris Poland (guitar).
Poland was a part of MEGADETH from 1984 to 1987, taking part in the making of the iconic albums Killing Is My Business… And Business Is Good! and Peace Sells… But Who's Buying?. Additionally, he performed on MEGADETH's 2004 album, The System Has Failed.