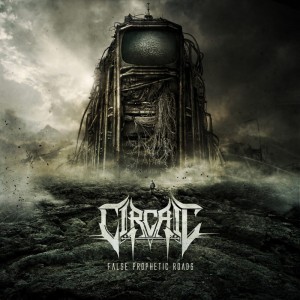 CIRCAIC is a new Technical, Melodic, Death metal metal band from Colorado who released their debut album "False Prophetic Roads" in July this year.
With a very mechanical and tight sound, CIRCAIC's new album endeavors to cement a foothold in this developed market.
Ranging from the intense to the melodic, False Prophetic Roads certainly showcases a talent that pushes metal into new territories.
You can buy album here.
Beyond Recalibration lyric video can be seen below.
Tracklist:
1. The Spewing Of Venom
2. Floodgates
3. Polarity
4. The Separation Phase
5. Beyond Recalibration
6. False Prophetic Roads
https://youtu.be/xiF5SF78yAU