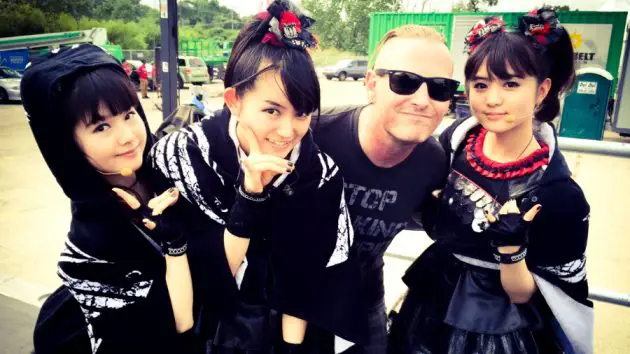 In an interview with X Rock, SLIPKNOT and STONE SOUR frontman Corey Taylor explained how he became a fan of BABYMETAL.
He says (as transcribed by Ultimate-Guitar.com):  "Here's the thing – you kind of have to discover them through a fan who didn't grow up the way we did. Does that make sense?
"I became a fan because of my son's love for this band. I didn't get it at first either.
"And then, watching him react to them – when we did Chicago Open Air with SLIPKNOT, BABYMETAL was playing and my son was with me – he turned into the biggest fanguy I'd ever seen. I'd never seen him like this before.
"He was so stoked to be able to meet Babymetal and watch them side-stage that it made me look at them in a totally different way.
"And they're fun! They're just fun to watch, the riffs are cool, it's like watching… it's weird.. it's like what if we were 12, and we got to see KISS? For the first time, with the makeup and everything, way back in the '70s and '80s.
"It's not the same thing, but it's comparable in the way that it captures the imagination. For the person who maybe didn't grow up as spoiled as we did, with a lot of different genres and musics and whatnot.
"It's just, it's innocent. That's all you can really say about it."