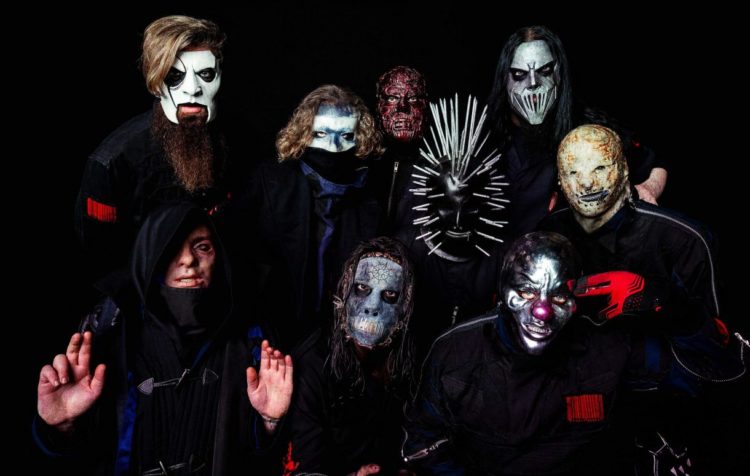 During a recent appearance on "Steve-O's Wild Ride," Corey Taylor talked about why SLIPKNOT decided to wear masks.
"In the beginning, it was cool that nobody really knew who we were," Corey said. "And the reason that we wore the masks wasn't for anonymity or anything really, it was all part of this artistic vision that we had. And part of it was the shock value, but at the same time, it lent itself to the artistic stylings that we were trying to kind of go for. It was almost like a uniform, we were the anti-image.
"At the time, everybody was so shiny and pretty, and everybody had their fashion and whatnot. And here we were, nine dicks from Iowa, and we were like, 'You know what? You don't get our cheekbones or our hairstyle! Here's our mask! You don't get our fashion! Here are our coveralls. You don't get our name! Here's our name — our number, the bar code.' It was basically almost like an anti-establishment thing."
When asked if there is new mask for every album circle, Corey said: "I changed my mask every album, yeah. Some guys like what they wear so they change it subtly. I like to evolve mine. [Pecussionist Shawn Crahan] 'Clown' is still the Clown, but his mask changes every album. It's still a clown mask but it's totally different."
SLIPKNOT released their latest album, We Are Not Your Kind, on August 9, 2019 via Roadrunner Records. Album was once again recorded at a Los Angeles studio with producer Greg Fidelman, who engineered and mixed SLIPKNOT's 2004 album Vol. 3: (The Subliminal Verses) and helmed 2014's .5: The Gray Chapter.