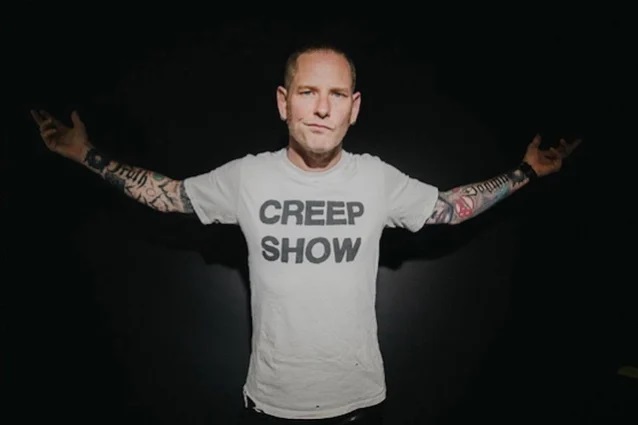 During a recent conversation with Kerrang! magazine, SLIPKNOT and STONE SOUR frontman Corey Taylor has revealed some interesting details about a new project in the works, stating, "I'm…doing a really cool secret project that I can't talk about yet that we were asked to do, which is gonna be rad."
With his debut solo album. CMFT, being released just couple of months ago, Taylor has already started working on a new solo effort.
"We're still hammering things out and getting ready for CMFT2," Corey said. "The songs that I've got together for this are really, really good — people are gonna sh*t when they hear it!"
When asked how he has coped with the idea of the world shutting down, he responded: "I mean, it was weird… this is the longest I've been off the road for 20 years, and when it first started, I was like, 'Okay, it'll be six months at the most…' But when it finally got into, 'Okay, we're getting into 2021 now and we're not really sure what's going on,' it was daunting.
"The first month or two I was almost shifting down into normal life, because my brain is so hardwired to not get settled for months at a time," Corey continued. "Normally I get home and I have a good month, and then I'm back on the road again.
"It was interesting to feel that shift, and getting to that point of embracing domestic life. But, at the same time, this was all also the catalyst for doing the solo album the way I did, realizing that I had an opportunity to go in [to the studio] and bang it out real quick, and make something really awesome…
"I didn't think it was going to have this sort of impact, which is rad," he added. "I was just excited to make it and see what would happen. The flipside of that coin, though, is that it made me miss touring even more because I want to play these songs, and play with these guys live. It was definitely a tease, let's put it that way. But it was still a great way to do something cool and put something out for people, and they've really enjoyed it."