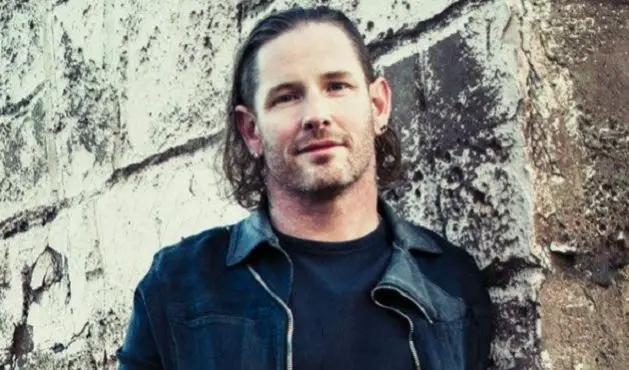 SLIPKNOT and STONE SOUR frontman Corey Taylor is apparently collaborating with U.K. rapper Kid Bookie.
The Pulse Of Radio reports that all started with Kid Bookie tweeting on January 30 that SLIPKNOT's song "Wait And Bleed" was as iconic as SYSTEM OF A DOWN's "Chop Suey!"Later that same day, Bookie tweeted directly at Taylor, saying, "@CoreyTaylorRock I gotta work with you before both of us leave this earth."
Taylor responded a couple hours later, saying: "Let's talk my friend." Less than a week later, it appears the collaboration is happening, with Bookie tweeting on Tuesday (February 5): "People of earth and beyond, me and @CoreyTaylorRock have some very VERY special music coming for you soon. That is all, have a good day."
SLIPKNOT are currently working on a follow-up to 2014's ".5: The Gray Chapter" and is due out this summer.