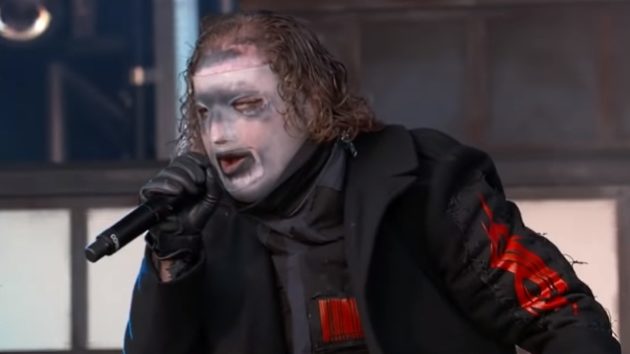 New Jersey SLIPKNOT tribute band OF THE (SIC) recently posted a Craigslist ad seeking out their next Corey Taylor, demanding all applicants to have the same physical attributes as SLIPKNOT frontman itself.
Ad goes: "We are an established SLIPKNOT tribute band, dubbed the most accurate Slipknot tribute in the world. We focus on their 1999-2001 album and touring cycle, and plan on moving through the other eras.
"We are in need of someone in the same or near same physical shape as Corey Taylor, 5'8. That has the same vocal range, stage experience is a must! Be able to command a crowd and act the part.
"(You would need to buy multiple jumpsuits, etc. a mask will be provided for now for accuracy sake.)
"Please be dedicated, if you decide to be a part of this band, we need you to give it your all for as long as the band exists.
"Thank you for reading this far, please contact us if you feel that you fit the part.
"OF THE (SIC)"
Corey Taylor then took to his Twitter sharing their ad and jokingly writing: "If you're interested, I'm also sitting at 166 lbs…"
SLIPKNOT released their latest album, We Are Not Your Kind, on August 9, 2019 via Roadrunner Records. Album was once again recorded at a Los Angeles studio with producer Greg Fidelman, who engineered and mixed SLIPKNOT's 2004 album Vol. 3: (The Subliminal Verses) and helmed 2014's .5: The Gray Chapter.