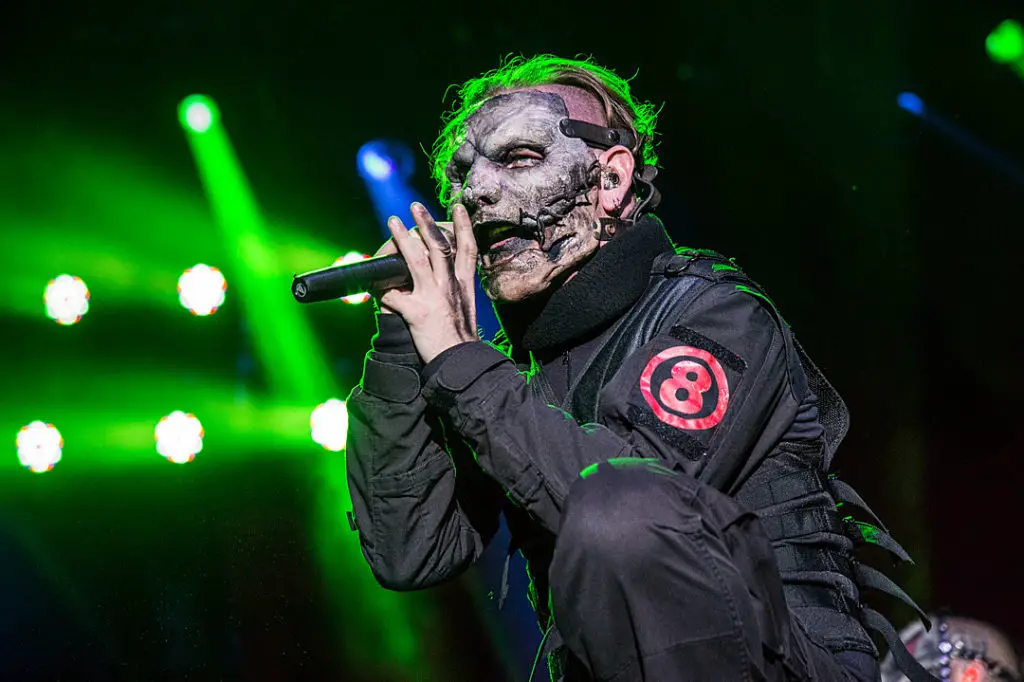 SLIPKNOT singer Corey Taylor has returned in the studio to record band's long-awaited new album.
On Tuesday, singer posted an Instagram photo of him (see below) in what appears to be a recording booth along with the caption: "Back to work…"
Back in October, Taylor spoke about the direction of new album, saying:
The way we've been describing it is, 'What if the guys who made Iowa matured? What if the kids who made Iowa grew up?'
"That's kind of the way we're looking at it because some of this sh*t is so heavy – but there's melody, there's really cool melancholic melody going on.
"Some of this sh*t is just so hard and dirty fast. It's f*cking really good. It's also us at our most ambitious, our most experimental, also us doing what we f*cking do best which is basically when everybody thinks they've got us figured out, we just smack them in the face with everything we've got."
Taylor further adds: "At a time when most bands are slowing down, I think we've written our heaviest song – one of them anyway – on this new album.
"It's going to be f*cking crazy. People are going to sh*t their pants when they hear it."
SLIPKNOT will be embarking on U.S. tour this summer and the band is currently in the studio working on new album tentatively due out this summer.
The new album is once again being recorded at a Los Angeles studio with producer Greg Fidelman, who engineered and mixed SLIPKNOT's 2004 album Vol. 3: (The Subliminal Verses) and helmed .5: The Gray Chapter.

Band's latest album, .5: The Gray Chapter, was released in Australia, Belgium and the Netherlands on October 17, 2014, the UK on October 20, 2014 and in North America on October 21, 2014.
It is the first studio album by the band in six years and the first not to feature founding bassist Paul Gray and longtime drummer Joey Jordison due to the death of Gray in 2010 (the title of the album being a reference to his name), and the departure of Jordison in late 2013.