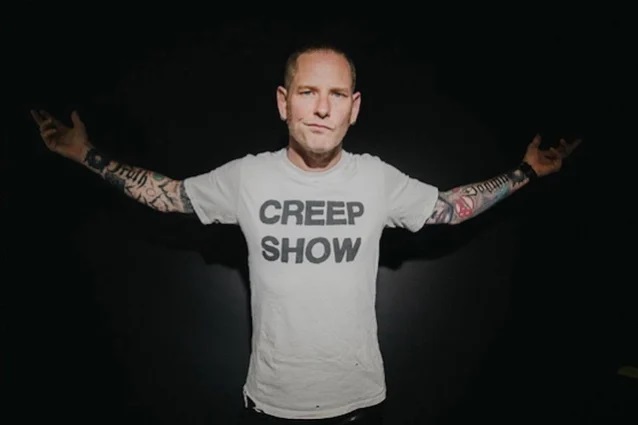 In a new interview with Kerrang! Magazine, SLIPKNOT and STONE SOUR frontman Corey Taylor explained how he hates "safe" and "weak" music dominating the spotlight.
When the topic of folk rock was breached, Corey noted: "It's really safe and f*cking weak, and it feels like there's no attitude. There's nothing that's offending people's sensibilities, and that's what rock is supposed to do sometimes."
"That's not to say that there are aren't good f*cking bands out there doing it, but it just seems like the types of music that are really getting all the attention are the safe bands, and I hate anything safe," he added.
Taylor will release his debut solo album, CMFT, on October 2 via Roadrunner Records.
The first two singles from the record, "CMFT Must Be Stopped", accompanied by a wrestling-themed music video, and "Black Eyes Blue", have been unveiled and can be seen and heard here.