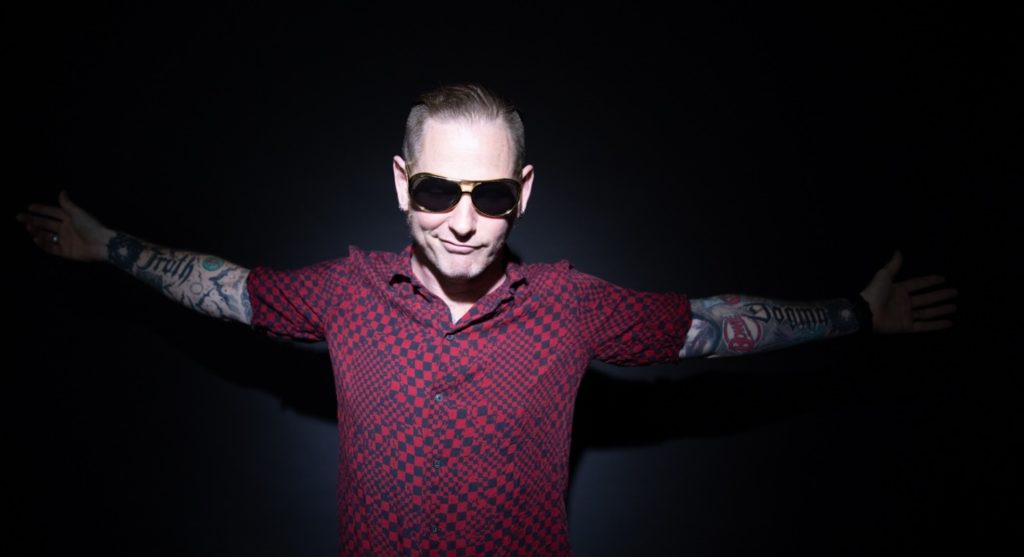 Last month, the news broke that SLIPKNOT's lead singer, Corey Taylor, signed a contract with BMG for the launch of his second solo album, CMF2. This sequel to 2020's CMFT will be released later this year through Taylor's label imprint, Decibel Cooper.
During an interview with the "All Things Music" podcast, Corey was asked whether it felt "weird" and "pretty refreshing feeling" to be an independent artist after being associated with Roadrunner Records for over twenty years, a label that published all his albums with SLIPKNOT, STONE SOUR, and the aforementioned CMFT.
Yeah. Honestly, it's all of that," Corey responded. "But there's also this moment… and even after all these years, for me, there's this moment where it's kind of daunting as well. You're, like, 'F**k.' This feels like — not starting over again, but now you have to create bonds with a whole new group of people. But the rad thing about BMG is just how into everything I am and everything I do they are.
"Which is refreshing, because probably for about 10 years Roadrunner has not been that. Roadrunner was completely antithetical when it came to that stuff. They just had become this company that we didn't even recognize anymore. So when our contract came up, we were, like, '1-800 See ya! I'm done with you.' Because it had turned into a bunch of people we didn't know."
Expounding on the moment of change in his connection with Roadrunner, Corey mentioned: "They did this massive cull back in, like, I wanna say it was 2012. It was the 'great firing.' And they fired everyone we knew, everyone we had started out with… Jonas [Nachsin], the president, gone. By this time, Cees [Wessels], the old owner, was gone. So Roadrunner went from this juggernaut of a metal company to a hallway at Warner Brothers. I saw it with my own eyes. I was just, like, 'Wow! Where did this go?'
"It just became this thing that they owned the catalog. And that was it. They didn't care. And the people who were left didn't really care about us. So it really became this thing where we had to kind of rise to the challenge on that. And all kudos to our management company, 5B, because they really created all of these different departments around us to help us keep going. If it wasn't for 5B, man, we would have been stalled; let's put it that way. So we were able to continue going, really kind of almost in a weird, corporate DIY way.
"So when the time came to do my solo thing, Roadrunner almost halfheartedly put the first album out," Corey continued. "Didn't push it. It's insane that we even did what we could with that, even with the pandemic going on, because they didn't care. So when the time came to kind of re-up with Roadrunner, they were, like, 'If you wanna go somewhere else, we won't stop you.' I was, like, 'That's all I needed to hear, dude.' I was, like, 'Thanks for that.'"