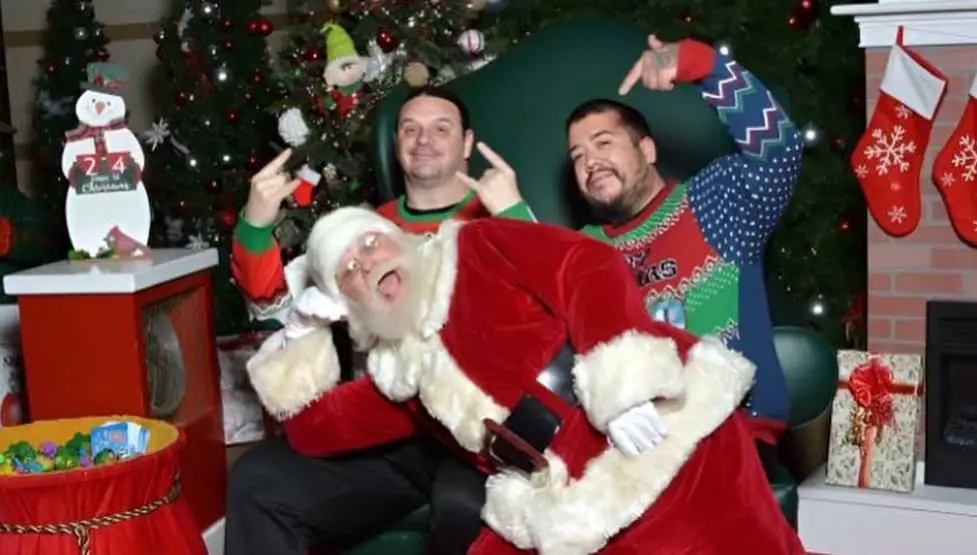 The stellar George "Corpsegrinder" Fisher, vocalist of CANNIBAL CORPSE, has once again demonstrated why he is an all-around great guy. He recently posted a series of pictures with the local mall Santa on Instagram before taking a trip to Walmart to win toys for donation to charity–and as expected, Fisher looks absolutely delighted in each and every photo!
"The last two trips to my local Walmart with [Stacy Alourdas-Fisher] have been very productive! More stuffed animals for donations!!!" said Corpsegrinder in his caption. "Happy Holidays!!!"
CANNIBAL CORPSE has released their fifteenth studio album, Violence Unimagined, on April 16th via Metal Blade Records. You can check the album on Amazon here.