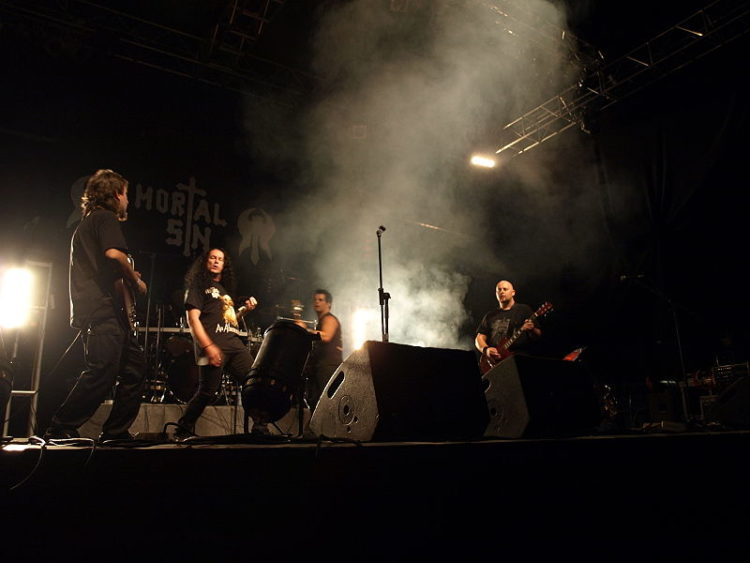 Could this be true? Are MORTAL SIN coming back? While we wait to find out, their former drummer Wayne Campbell just teased a potential reunion including himself on his personal Facebook page, writing:
"If MORTAL SIN played a show again would you come to see?"
Formed in 1985 by bassist Andy Eftichiou, MORTAL SIN were pioneers of Australian thrash metal. They released five albums and performed worldwide with the likes of the "Big Four" of thrash metal (METALLICA, MEGADETH, SLAYER and ANTHRAX), as well as many other bands such as JUDAS PRIEST, TESTAMENT, FAITH NO MORE, EXODUS, OVERKILL, SEPULTURA, DESTRUCTION, HEATHEN and XENTRIX. MORTAL SIN – who were first broken up from 1990 to 1993 and again from 1996 to 1998 – were last active from 2004 to 2012.
There's no word whether the reunion that Campbell – who was the drummer for MORTAL SIN from 1985 to 1989 and again from 1996 to 2005 – was teasing will result in recording a new album or just touring/playing shows.