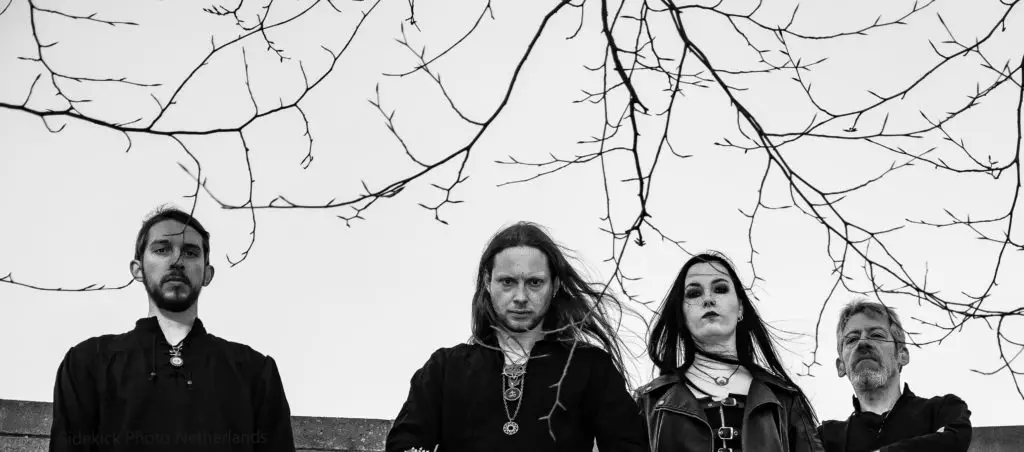 On February 11, Dutch metal veterans COUNTESS will release their long-awaited new full-length album, entitled Banners Of Blood.
Banners Of Blood is the band's sixteenth full-length and features twelve tracks of uncompromising metal music, blending first wave Black Metal and traditional Heavy Metal in a way only COUNTESS can.
The albums features two songs in Dutch and, for the first time, a song in Russian: 'Ledovoye Poboishche' ('Battle On The Ice') tells the story of Alexander Nevsky's great victory over the crusader knights in 1242 CE.
The new album also marks the first appearance on a COUNTESS full-length of guitarist Valgard and keyboardist Häxa.
Fans can get a first taste of the new album as of today. A digital single has been released for the song 'Last Man Of Honour.' This song was inspired by the life of Saigo Takamori, who is often considered to have been the last true samurai and who was born on this day in 1828 CE.
1. Sword Of The Millennia
2. Below The Sky
3. Wall Of The North
4. Ledovoye Poboishche
5. Night Of The Fallen
6. Banners Of Blood
7. Pagan Man
8. Fall Of The Achaemenid Empire
9. Slachting Der Saksen
10. Last Man Of Honour
11. Toortsen Uit Het Verleden
12. Sword Symphony