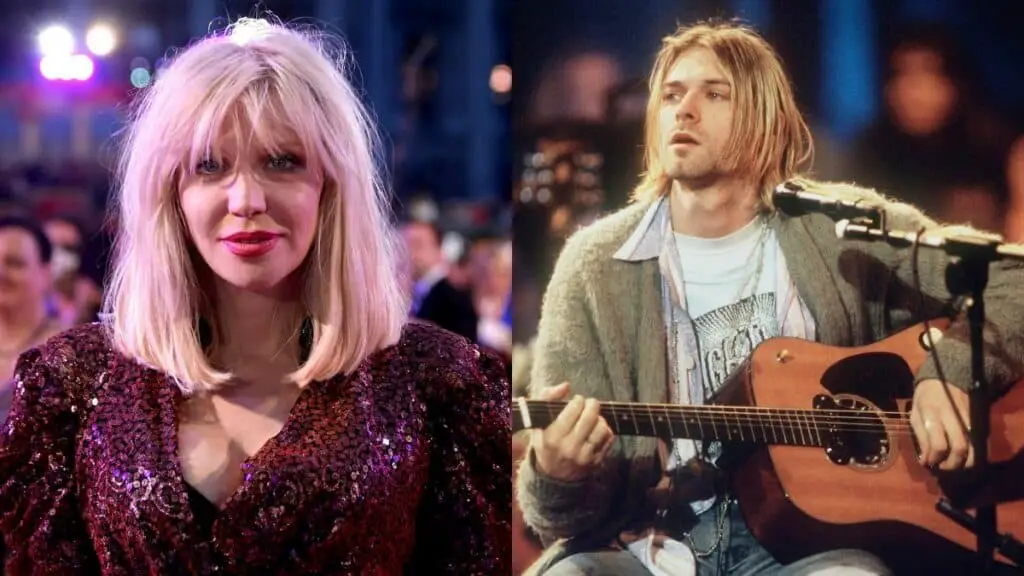 Courtney Love has composed a song called "Justice for Kurt," which addresses conspiracy theories revolving around her late partner, NIRVANA frontman Kurt Cobain. Nevertheless, she announced that it will not be included in her upcoming album as it would "ruin" the record completely.
This week, 58-year-old rock extraordinaire and former HOLE vocalist Courtney Love opened up to actor and comedian Marc Maron on his WTF podcast.
"We wrote a secret song that we can't put on 'cause it's only two minutes and 24 seconds, but it's a rock song," Love said when he asked if she was still writing music in the rock vein.
"It's called 'Justice for Kurt,'" she clarified, before disparagingly suggesting that the general public would not be able to comprehend the message. "It's great, but we're like, 'Okay, they're too stupid. It would swallow the entire narrative. Rock does not stream.'
"It's not worth it — it's 2:24; it's an earworm and a half. Okay, if I'm going to write a f**king song called 'Justice for Kurt,' it's going to be a f**king earworm. But I am not putting it on that record to ruin my record. Right? Like, I do not need Kurt ruining more of my s**t, okay? Thank you. Love you, but no."
When asked what else Kurt ruined, Courtney responded: "He ruined every[thing]! … He's a ruiner, the poor f**king guy."