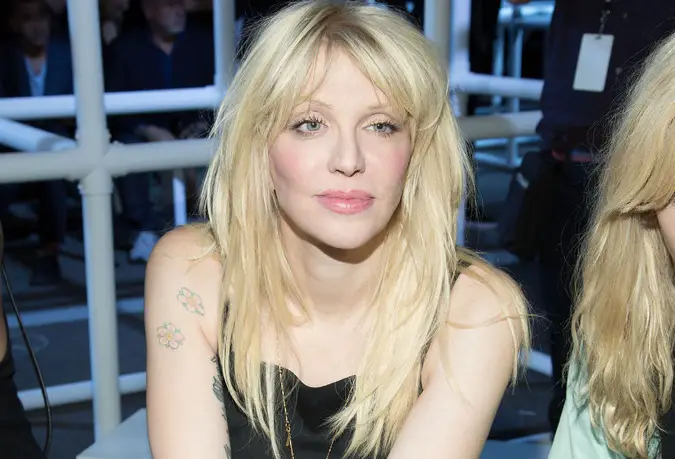 A limited series about the infamous leaked sex tape from MÖTLEY CRÜE 's Tommy Lee and Baywatch star Pamela Anderson is currently in the works for Hulu.
In the series, Sebastian Stan and Lily James transform into Tommy Lee and Pamela Anderson, with first look photos at Pam & Tommy can now be seen below.
After first preview shots of the series were released earlier this month, they were met with a largely positive reaction online.
But the show has now come under fire after HOLE singer Courtney Love hit out at the series' producers via a since-deleted Facebook post.
Love has slammed the show for "further complexing" the stars' trauma related to the video leak. 
"I find this so f*cking outrageous," Love says. "When Pam / Tommy sex tape was out, myself [plus Patty Schemel and Melissa Auf der Maur] were making a record [HOLE's Celebrity Skin]. And the lone women in many recording studios in LA. Where all / ALL! The staff engineers / producers / owners / were watching the sex tape with huge schadenfraude. Guffaws, It was disgusting. I banned anyone discussing it. It destroyed my friend Pamela's life. Utterly."
Courtney also revealed that she was asked whether she would give permission to have one of her Rolling Stone covers depicted in the show. She said no.
"Last week I was asked to approve using a Rolling Stone cover of mine / shot by Mark Seliger in this piece of sh*t. That they had approved. I said, 'F*ck no.' Shocked. Gentleman don't approve this sort of thing. My heart goes out to Pammy. Further causing her complex trauma. And shame on Lily James whoever the f*ck she is. #vile."