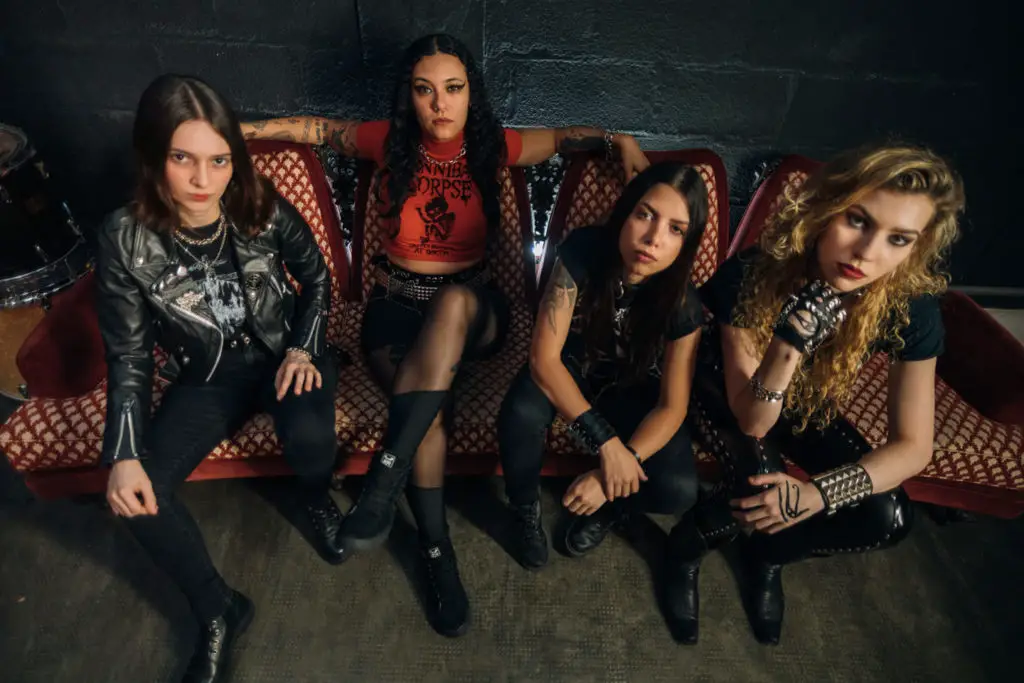 Brazilian/Dutch death metal alliance CRYPTA have finished work on their debut album Echoes Of The Soul which is due to be released June 11th, 2021 via  Napalm Records. Now they released a guitar play-through video for the single "From The Ashes", which can be seen below. Make sure to check it out!
Singer and bassist Fernanda Lira shares statement about first single:
"The song is basically about the well-known tale of the phoenix, but in a more philosophical sense. It talks about the ever-changing cycles of life, about the many endings and beginnings we have to go through, about how many old versions of ourselves need to figuratively die in order for us to keep growing and evolving as human beings, and finally, about building resilience to endure all these rebirths."
Formed in June 2019, the four-piece line up consists of Fernanda Lira and Luana Dametto, both former members of Brazilian thrash metal force NERVOSA, plus the talented Sonia Anubis (COBRA SPELL, Ex-BURNING WITCHES) and Tainá Bergamaschi (Ex-HAGBARD).
Check out the previously released official video for "From The Ashes" here.
Echoes of the Soul was recorded in January 2021 at the Family Mob Studio (Brazil), mixed by Arthur Rizk (Code Orange, Powertrip etc.) and mastered by the famed Jens Bogren (Opeth, Dimmu Borgir, Sepultura etc.). The cover artwork was created by Wes Benscoter.
Echoes of the Soul Track Listing:
 1. Awakening
 2. Starvation
 3. Possessed
 4. Death Arcana
 5. Shadow Within
 6. Under the Black Wings
 7. Kali
 8. Blood Stained Heritage
 9. Dark Night of the Soul
10. From the Ashes