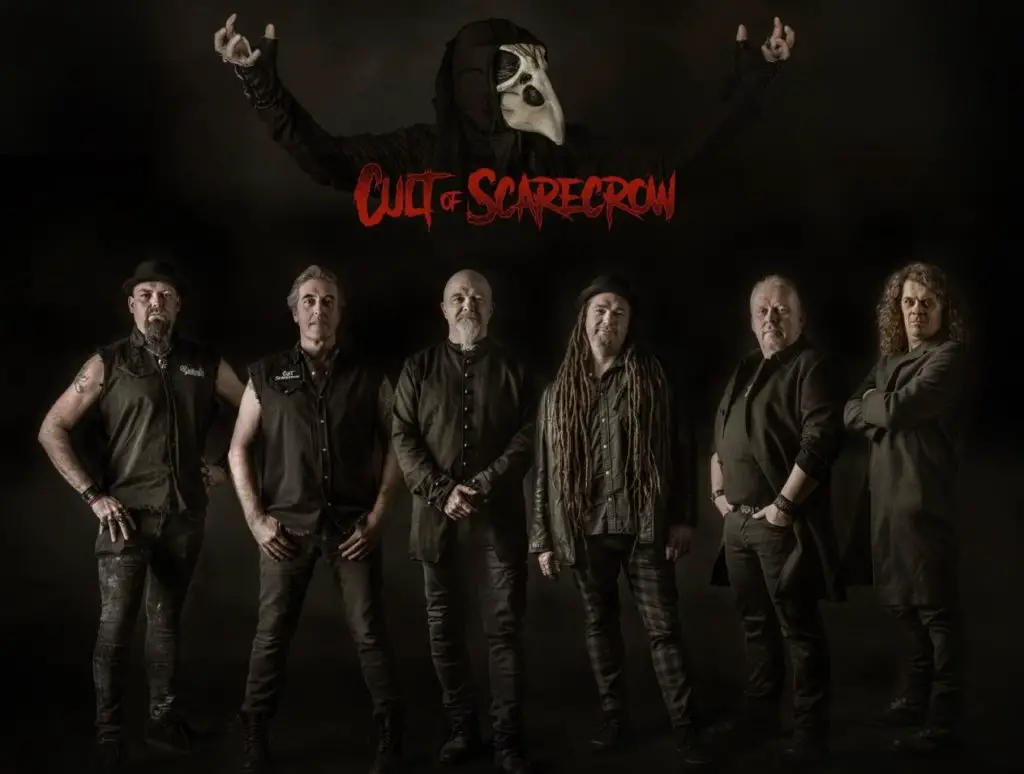 Belgian Heavy Metal act CULT OF SCARECROW have signed a deal with Wormholedeath for the release of their album Tales Of The Sacrosanct Man worldwide. They have released a music video for their new track "Sacrosanct Men" taken from the new upcoming album. Check out the video below.
Band statement:
"CULT OF SCARECROW is delighted and thrilled to have signed a deal with WormHoleDeath Records for the worldwide release of our album 'Tales of the Sacrosanct Man'. We have put our hearts and souls in all tracks on this album and we know that WormHoleDeath Records is the perfect partner for us to get this album distributed all over the world and to be largely enjoyed by fans everywhere. Cheers and see you soon!"
In late 2020, CULT OF SCARECROW went back into the studio to record their first full album, titled Tales Of The Sacrosanct Man. Again, Ace Zec took over the production (never change a winning team). The album contains 8 songs, with 50 minutes of pure metal, which is situated somewhere between old-school epic metal and melodic doom, with a touch of grunge and a pinch of thrash metal.
Tales Of The Sacrosanct Tracklisting:
1. Sacrosanct Men
2. Lazarus
3. Robotized
4. Pitch Black
5. Doorkicker03
6. This Blood's for You
7. Sameness
8. Own Worst Enemy