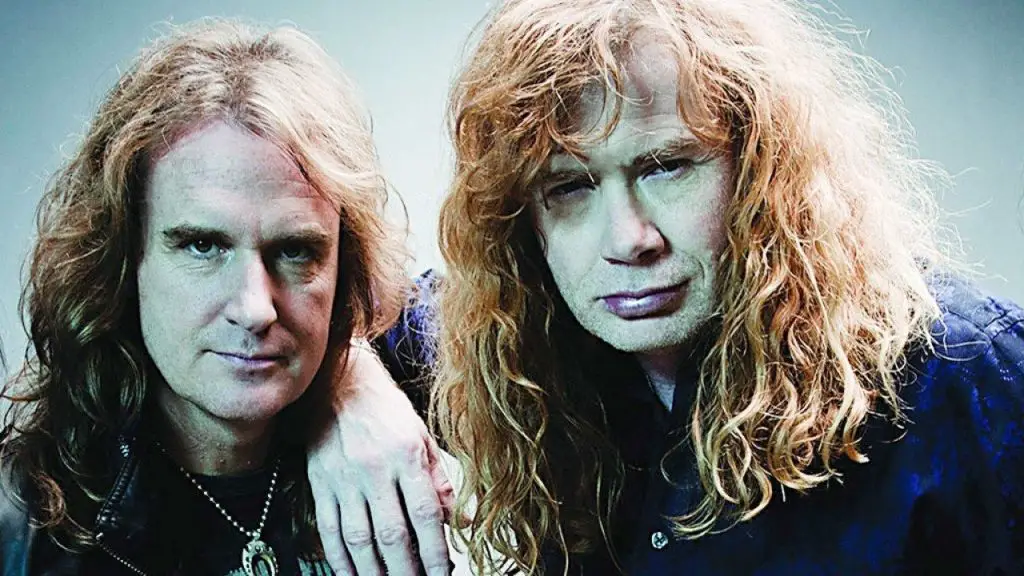 MEGADETH mainman Dave Mustaine looked back on the time when he was sued in 2004 by the band's original bassist, David Ellefson, for $18.5 million, alleging that Mustaine still owed him substantial merchandise and publishing royalties.
In 2005, the case was dismissed in court, Ellefson rejoined eventually rejoined MEGADETH in 2010.
"I think forgiveness is a super-cool thing," Mustaine said in a new interview with Fox Sports 910's "Freak Nation." "When David Ellefson sued me for 18 and a half million dollars, and the judge dismissed it and then made him pay a bunch of money on top of that, he got his a—s handed to him in public.
"And I was really, really, really hurt by the things that he said about me. And I thought, 'You know what? If I never see him again, I guess I'll be okay.' And I was sad, but I figured he was gone.
"One day, I was flying home from Dallas, and the flight stopped in Phoenix, and for some stupid reason, I called him up and I said, 'Hey, you wanna have dinner?' And he said, 'Yes.' So we went out. And the first thing he said was, 'I wanna tell you, it was the stupidest thing I ever did suing you, and I wanna apologize.' And I looked at him and I waited a beat, and I said, 'Dave, I forgive you.
"I completely forgive you. I love you.' And it was over like that. And I think that that's really something great that people should take with them today, anybody listening to this," Mustaine added. "There may be somebody you need to forgive or somebody you need to apologize to, but I'll tell you what – it makes [you feel] a lot better at the end of the day."