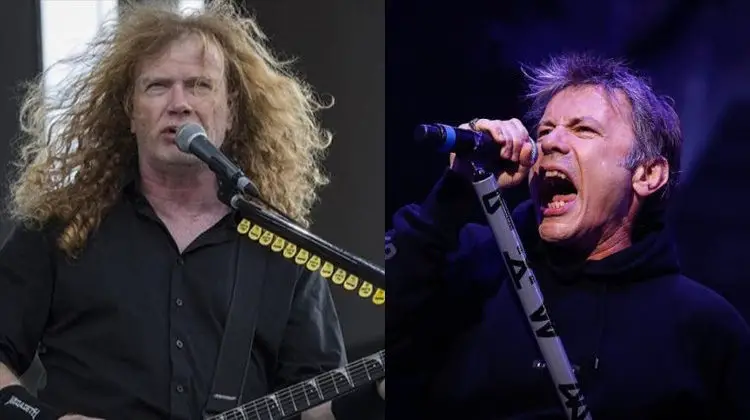 MEGADETH mainman Dave Mustaine talked about his battle with throat cancer and how IRON MAIDEN frontman Bruce Dickinson — who himself had surgery to remove a cancerous lump on his throat back in 2015 — helped him during his recovery.
"After I was diagnosed with it, I thought, 'I want to call Bruce,' it's not like I have a whole Rolodex of rock friends that sing heavy metal music that have throat cancer [laughs], so my choices were limited," Mustaine said in a new interview with Forbes.
"I was pretty proud of Bruce after speaking with him. Although we're not super close, I consider him to be someone I look up to. He basically told me the same thing I just told you: surround yourself with good, upbeat, positive people, places and things and try not to cause any unnecessary stress on yourself.
Dave added: "When you're a frontman in one of the biggest bands in the galaxy, you don't really have to tolerate the frontman of the other bands very much, but he's always been super kind to me and very, I don't want to say 'gentlemanly,' because I don't want anyone to think that he's not a bad motherf*cker!"
During MEGADETH's January 31 concert at The SSE Arena in London, England, Mustaine revealed that he is "100% free of cancer."