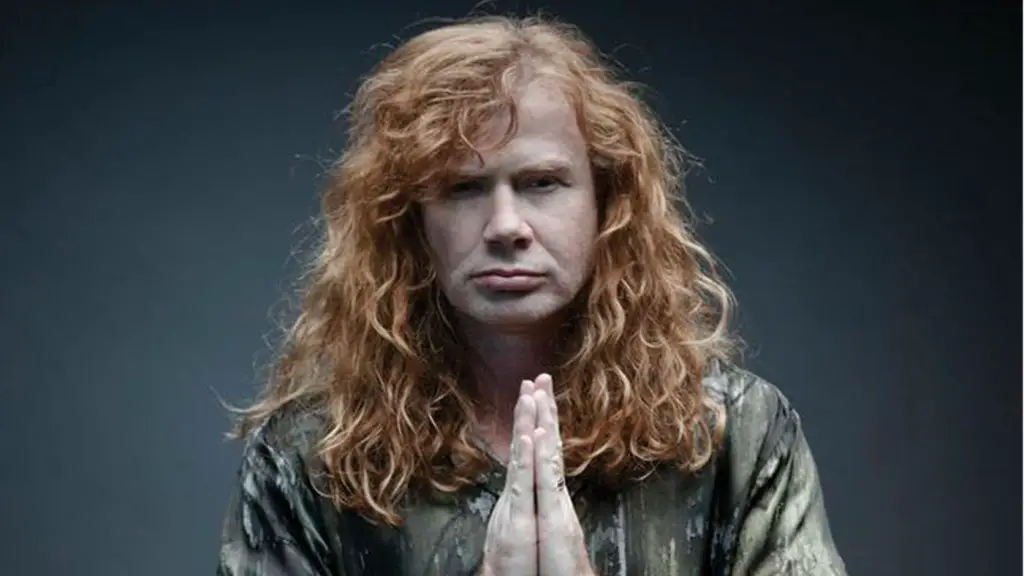 Dave Mustaine says that he never blamed METALLICA's Lars Ulrich for the lack of more "Big Four" shows.
The MEGADETH leader made headlines earlier in the month when he told Danish web site Heavymetal.dk that he "strongly" doubted there would be any more concerts featuring the so-called "Big Four" of 1980s thrash metal — METALLICA, SLAYER, MEGADETH and ANTHRAX. "I would do it; I think the other two bands [apparently referring to SLAYER and ANTHRAX] would do it; but there's one person that's holding it up for everybody," he said. "So you've gotta ask the right person. I have nothing to fear; I have nothing to lose. We're all supposed to be friends now, so I think that if the fans are first and foremost, then you know what? Let's go. Let's go."
After Mustaine's Heavymetal.dk comments were published, some people speculated that the "one person" Mustaine was referring to that was supposedly "holding up" more "Big Four" shows was Ulrich, whom Mustaine has frequently derided in the press. But in a brand new interview with "Rock Talk With Mitch Lafon", Dave dismissed the Internet chatter, calling it a "silly controversy" and "just more sophomoric journalism" that was designed "to get gossip out of me."
"I never said that Lars is standing in the way of there being a 'Big Four' show," Mustaine said (hear audio below). "What I have said, and I stand by this, is that SLAYER going away… they're choosing to go out on their terms [by embarking on one final tour], which is terrific. And I wish them the best.
"Kerry [King, SLAYER guitarist] and I have had a friendship over the years. Albeit on the outside it looks like we're not friends because of some stuff that he or I have said to each other over the years, we're friends. And the same thing with Tom [Araya] and Dave[Lombardo] and Jeff [Hanneman], when he was with us, and with Gary [Holt] now; we're friends.
"I hope that MEGADETH and SLAYER get to go one more round somewhere. I think it would be great, especially if it was a 'Big Four' show," he added. "But that's entirely up to them. And if it doesn't happen, we've had our share of SLAYER and MEGADETH shows, and I'll always appreciate those times together."