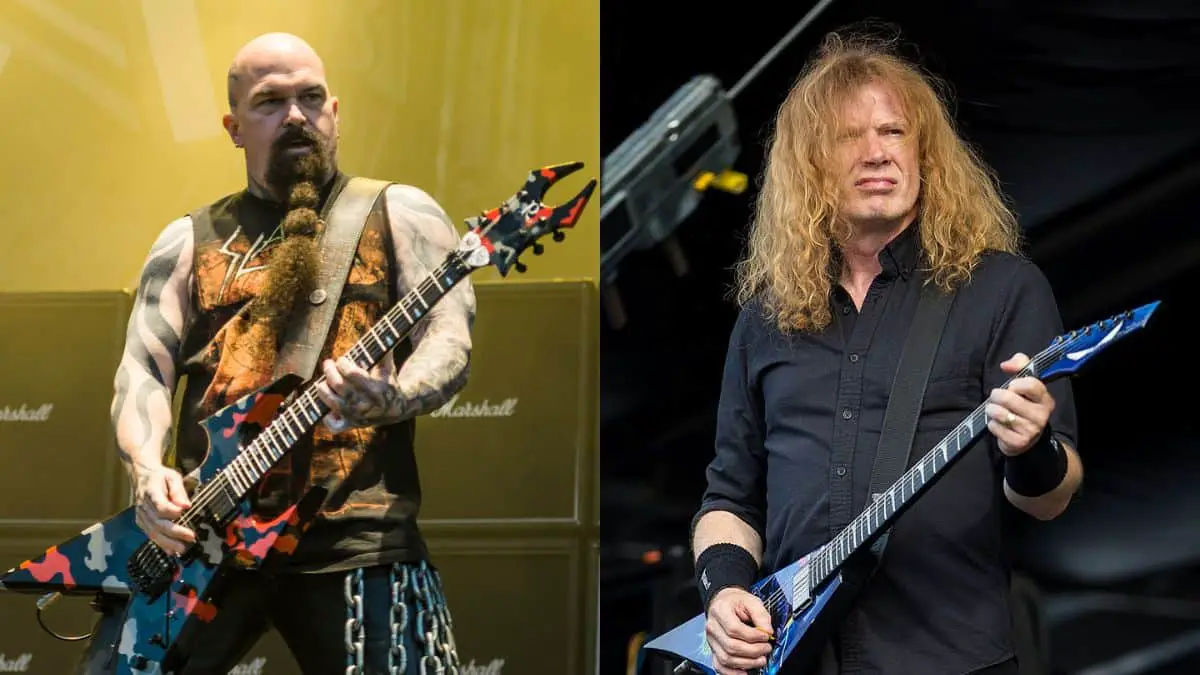 MEGADETH mainman Dave Mustaine has responded to the kind words of former SLAYER guitarist Kerry King, who remarked on Mustaine's exceptional abilities as a guitarist during his time with METALLICA and said that "he's still a killer player". The two metal guitar legends have had a tumultuous relationship in the past, but it seems that time has smoothed out their differences.
Kerry recalled fondly in a recent Metal Hammer interview of his first time seeing METALLICA take the stage – an experience which left him awestruck.
"They were great at that point," King says. "They were ahead of us by at least 16 months to a year. They were doing originals and we were still doing covers. I think we opened for METALLICA with Mustaine, I can't recall, but I know me and Dave [Lombardo, SLAYER drummer] definitely saw them in a club and we were blown away by Mustaine.
"Still to this day, he's a f**king great guitar player," Kerry continued. "It was very awesome, it wasn't big clubs, you could see from anywhere, and I was very enamoured with seeing Mustaine play these insane leads and James [Hetfield] playing these insane rhythms and barking out these lyrics.
"It was way more extreme than what I thought metal was or could be, it was like another arm of it, so to speak. We all came out around the same time, but METALLICA certainly influenced me."
After reading King's words, Mustaine took to Twitter to express his reaction, writing: "It's not every day one of the most fearsome guitarists in the world gives you a compliment like this. Thank you Kerry, I look forward to hearing your new stuff and we should definitely go out together."