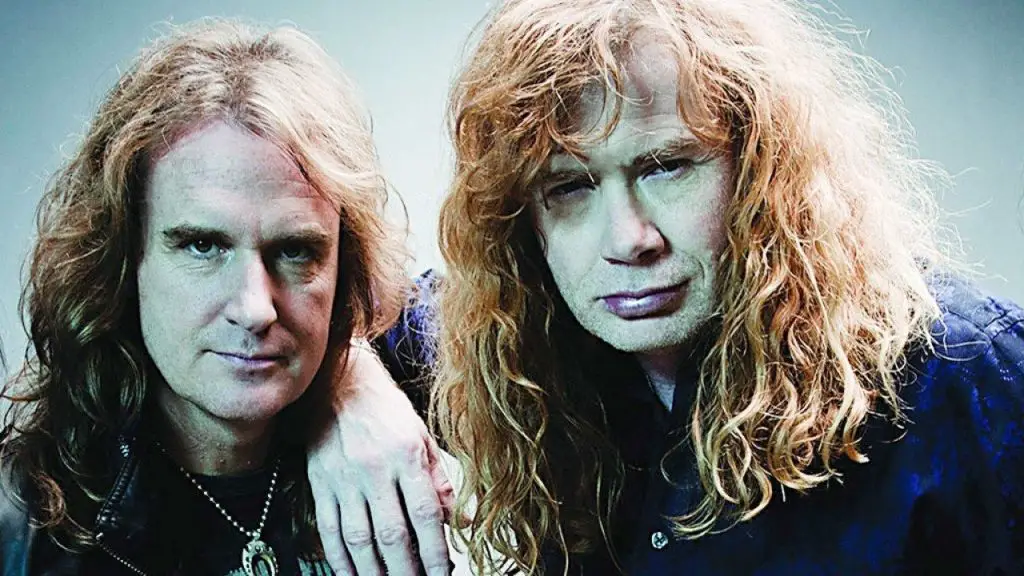 During a recent interview on Rock 100.5 The KATT radio station at this past weekend's Rocklahoma festival in Pryor, Oklahoma, MEGADETH mainman Dave Mustaine spoke about what it has been like to play with bassist James LoMenzo again after more than a decade apart. 
LoMenzo joined MEGADETH in 2006 and appeared on two of the group's studio albums, 2007's United Abominations and 2009's Endgame. He was fired from the band in 2010 and replaced with returning original MEGADETH bassist David Ellefson.
Dave now said: "Good. James is just a consummate gentleman — he's no maintenance whatsoever — and he's a rock star. He's been around the block. He's played with Ozzy [Osbourne] on gigantic stages, so it's not like I have to stay on top of him, where we've had some periods from Day One until even just recently where we had to have a little bit of some Rock School 101."
When asked if LoMenzo was the "first" and "only choice" for the bassist position in MEGADETH following Ellefson's dismissal in May 2021, Dave said: "When all of that stuff happened, I was pretty blown away. And I didn't want to do anything to harm anyone; there was already enough stuff going around. So I figured, 'You know what? I'm not gonna take anybody's side. All I know is that for now we need to do something.' The climate was just horrifying, to have something like that.
"So we parted ways [with Ellefson]. And I thought about, 'Do we get someone to come in as a session player? Or do I really, really, really go all in and start the search for a permanent guy?' And we didn't have the time. We had to have the record in — it had been two years since we started it and six years since Dystopia, so it was long overdue. And the idea for [TESTAMENT's] Steve [DiGiorgio] came up. He came out and recorded [the bass tracks on MEGADETH's latest album, The Sick, The Dying… And The Dead!]; it was great.
"I, of course, would have liked to have had someone that plays like [Steve] play with MEGADETH, but he's in TESTAMENT, who are friends of mine," Dave continued. "And although we are not very close — me and the guys in TESTAMENT — I do consider them my friends and I do consider them a great band. And I would never jeopardize that by trying to steal Steve.
"So James's name kind of [came up], and I went, 'Oh my God! James! Yes!' So we called him back. And James doesn't have to be told how to look, how to act, how to play. He knows how to do the interviews. He's like that old ROXETTE song: 'You've got the look.' He's been to MEGADETH camp, he's been to the top of the mountain with me and with Ozzy. And what more needs to be said?"
As previously reported, Ellefson was fired from the group after sexually tinged messages and explicit video footage involving the 57-year-old musician leaked.