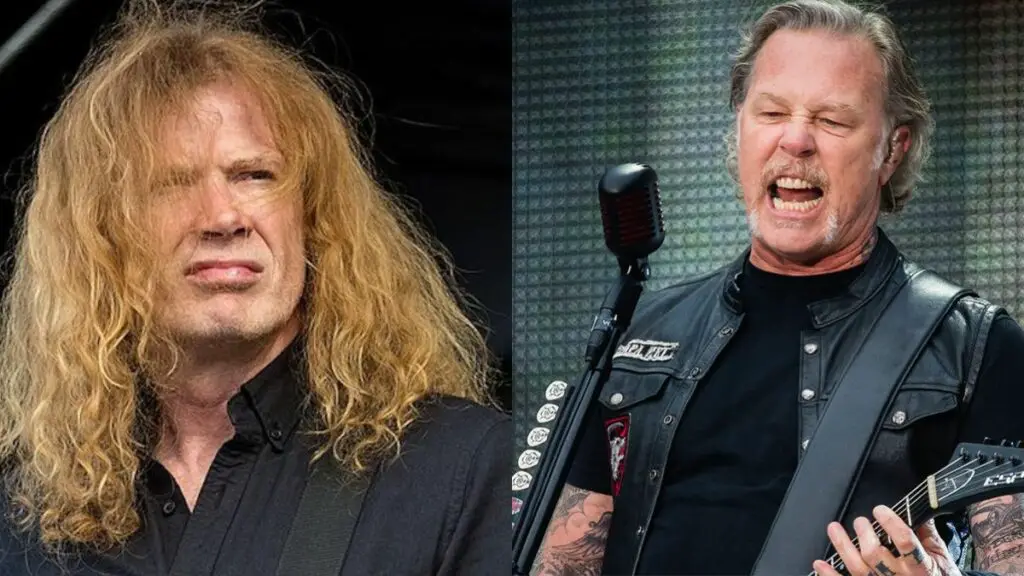 In a new interview with Vinyl Writer Music, MEGADETH leader Dave Mustaine said that he is open to write new music with his former bandmate in METALLICA, James Hetfield.
"I think the world really does want us to do that, and I think there is a pretty good possibility of it happening down the line."
"I do think that it's possible that one day James is going to come around and that he and I are going to be able to do something together again," Dave continued. "I guess that's one of the things that has always kept me pushing forward. I think it'd be good for MEGADETH, and it could be great for METALLICA too."
During a recent Q&A hosted by Revolver magazine, Mustaine spoke about his relationship with Hetfield.
"I saw the thing with James on stage where he was saying that he was going through a rough patch," referencing a widely circulated video of Hetfield from last May in which he told an audience in Brazil that he was "feeling a little bit insecure" prior to taking the stage. "I was sad to see that because it's been one of those really weird love-hate relationships. And the whole reason that I ever even pursued any of this was I really liked those guys. If I didn't like 'em, I would just say, 'F**king flush the toilet and be done with it.'
"He's always been somebody that I really liked playing with. I wished things wouldn't have ended the way that they did. But que sera, sera [Editor's note: from the Spanish 'Lo que será, será' meaning 'what will be, will be']. It was a dumb thing that I did by taking my dog up to practice, and it was even dumber to punch [James]. I really respect him and I respect his playing. And I hope he knows that there are a lot of people out there, like me, that like him as a person and don't give two f*cks about him being in METALLICA."