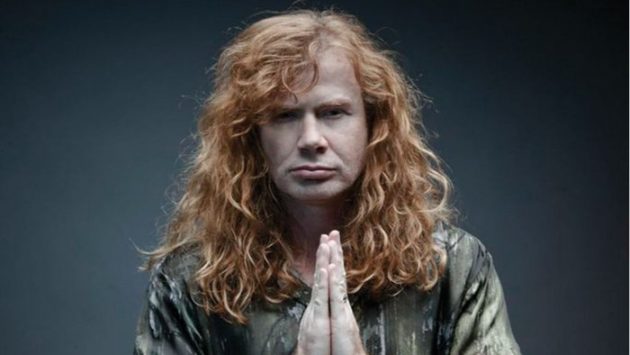 Dave Mustaine was asked by Ultimate-Guitar interviewer Justin Beckner on who would he have gotten to sing for MEGADETH if he only played guitar in the band, to which he replied:
"I remember when I was in METALLICA, we were all excited about John Bush – I think his singing was good for ARMORED SAINT but I don't think it was, in the long run, what I would have wanted.
He continued: "Then Sean Harris, the former singer from DIAMOND HEAD – we were all in love with his voice. No one could sing better. But with that genius, sometimes comes lunacy and I think that when DIAMOND HEAD fell apart, most fingers point towards Sean.
MEGADETH's latest album, "Dystopia" opened with 48,000 copies, marking MEGADETH's highest-charting album since 1992's "Countdown To Extinction" debuted and peaked at No. 2 on the chart dated August 1 of that year. "Dystopia" also logs the group's best sales week since 2007, when "United Abominations" landed at No. 8 with first-week sales of 54,000.