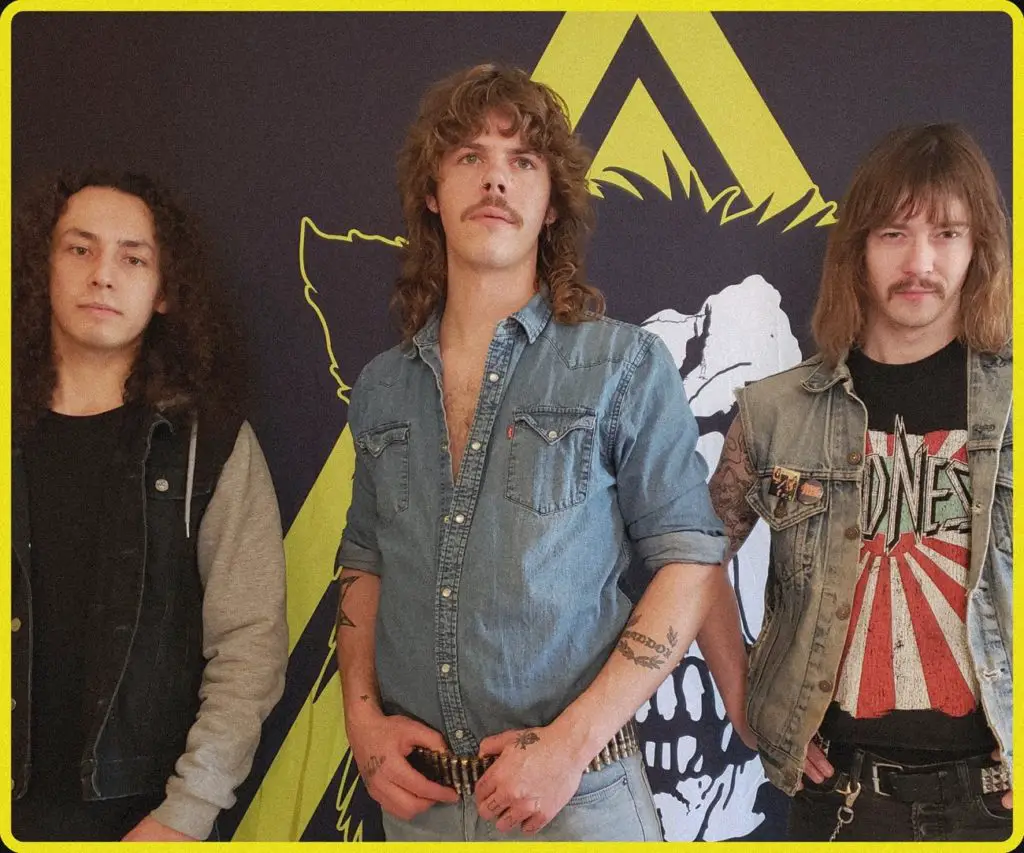 Toronto's DEADWOLFF is releasing a cassette edition of their latest self-titled EP on May 7th via Metal Assault Records. A blend of hard rock, punk, and metal, they set themselves apart from other bands with their take on the New Wave of Heavy Rock and Roll. They released a video for single "Double Up", and you can check it out below.
The single "Double Up" was the second song written by DEADWOLFF and just so happens to be the second track on the five-track EP. Lyrically, it's a song about gambling, the highs, the lows, and how those feel. Like the rest of the record, it's a pumping tune that will incite you to crack a beer and get moving. The band explains the release in detail:
"This EP is an excellent glimpse into what's to come. Who DEADWOLFF is, and what we're all about. With all the bands nowadays that sound like carbon copies of each other, we knew we wanted to sound different. Sound old, but different. From our logo (the triwolff), to our tunes; from the mustaches and home done haircuts, we know that DEADWOLFF is just what's needed nowadays. We're coming out swinging. The new wave of heavy rock and roll…DEADWOLFF"
Memorable and fun, the video was shot in the band's friend's garage. It was a full day spent trying to figure out three scenes and then huddled around the propane heater because half of the insulation is missing from the roof. 
A revival of some foot-tapping, beer-drinking, headbanging tunes. The DEADWOLFF EP is all of that and more, and it's just the beginning. They are recommended for fans of Judas Priest, Motorhead, and W.A.S.P.
Track Listing:
1. Walking On Nails
2. Double Up
3. Pedal To The Metal
4. Wanted Man
5. Six To Midnight