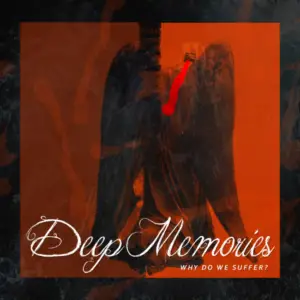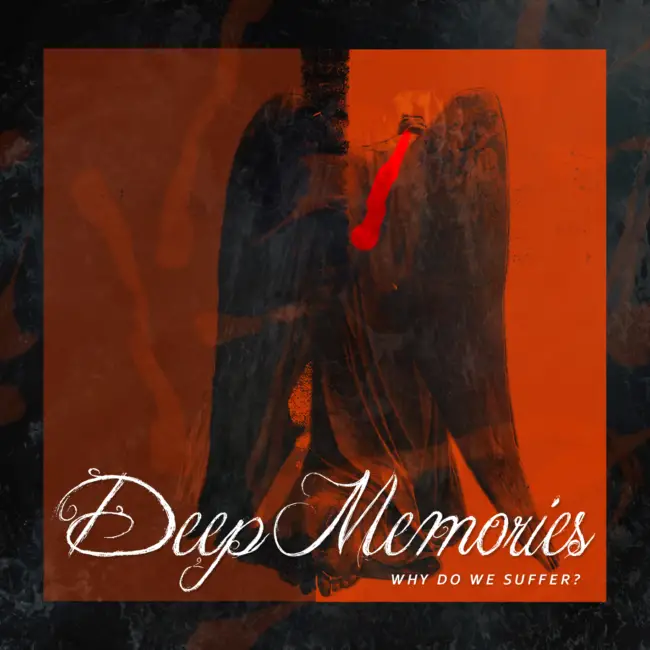 First thing that came to my mind while listening to the opening epic chords of "Enslaved by Reciprocity Obligation" was Gothic Doom Metal band Silent Cry. Deep Memories with "Why Do We Suffer?" duplicate the same finesse with thoughtful and careful musical arrangements. The seven tracks "Why Do We Suffer?" is made of took some 'Wows' from me at the very first hearing. The combination of an Epic Old School Heavy Metal with an eerie and sore vocals intertwined with some clean and still mysterious and eerie vocals is a killer. Vocals here are the thing that make the band stand out from the crowd from the very beginning. My dear child of the night will notice that while listening to the aforementioned opening track "Enslaved by Reciprocity Obligation" and its epic intro with an amzing and unforgetable guitar riff that reminded me of the mighty Saxon from the "Power and the Glory" era. Still with the guitar riff in my mind.
Deep Memories are the musical outcome of master mind Douglas Martins who recorded and produced everything in the album. Not an easy task even more with a so high quality album like this one with such a pristine production. Vocals make the music in here goes sometimes from the saddest Gothic Metal to the fierciest Black Metal as "Uncontrolled Cells Multiplication" showcases my dear child of the night. All this with very inspired and pristine intrumentals. A highlight to the drumming which goes easily from the most simple to the most difficult. By the way, this tracks gets very near, but very near what some Black Metal bands are doing these days. But here my child of the night will get besides the despair a lot of sadness and sorrow. The mystique album tittle track "Why Do We Suffer?" brings some dark aura to the album with its enchantings and acoustic guitars. It's possible to feel the fog coming during its initial moments. It's a track that obliterates and subverts the idea of album tittle tracks because it's so far from the general music of the album. It really surprises the fan. Following track "Prerogatives or Exceptions" follows the musical idea being a slower theme though not acoustic. It's more a song of fear.
This album was a great musical surprise. This kind of music is always welcome here. It's the kind of combination that always make my days better. Answering the question the tittle we suffer because there are not so many like this one. Simple as that…
Deep Memories "Why Do We Suffer?" will be released on September 30th via Heavy Metal Rock Records and Misanthropic Records.
Track Listing:
Enslaved by Reciprocity Obligation
Please, Do Not Close the Coffin!
Get away from Poison
Uncontrolled Cells Multiplication
Why Do We Suffer?
Prerogatives or Exceptions
A Rocket to Homeland
Watch "Why Do We Suffer?" official music video: