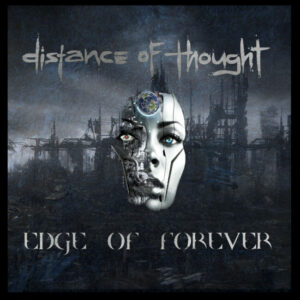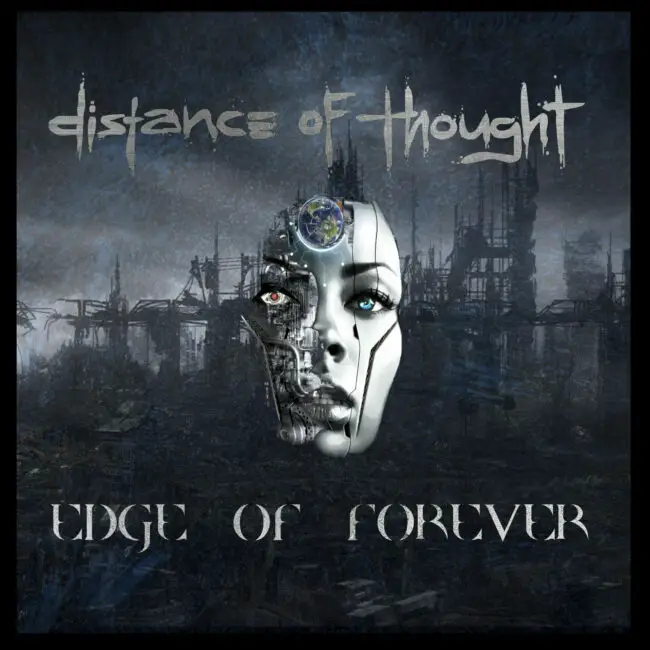 When a Metal especialist receives an album from a band called Distant of Thought the first thing that comes to mind is that it is becoming more and more difficult to find creative and simple names to bands, isn't it? I guess everyone in this sad and lonely and pathetic little planet joins me with the thought. There is only one very good reason to this and that is that the umber of Metal bands is growing exponentially. Of course also that means that all the good names are already taken. So, bands have to use their imaginative minds.
Musicwise, Distant of Thought are in the middle of the road being a Progressive Metal band and Old School Heavy Metal band with strong influences of Iron Maiden, Queenrÿche, and even Pretty Maids. "Edge of Forever" has those blending traits of both styles with a strong and personal vocal with a keyboard that uses all kinds of sonancies from the 1970's style to adding additional effects to the songs. The tracks here are all well built with that melodic approach that enriches the mood. The feeling the fan gets is that all tracks were thoroughly thought and prepared before being recorded. Some songs as "No Easy Way out" have a strong taste of Pretty Maids from their early career in albums as 1984's "Red Hot and Heavy" or 1987's "Future World." Listening "Touch My Name" with some little more care the great Dio solo career comes to mind as the way the song was built up. Keyaboards are prominent in both tracks giving the songs that would be characteristic Distant of Thought's face. Grand finale "When I see You Fall" sounds more Iron Maiden with its strong guitars with impressive riffings.
By "Edge of Forever" it's possible to wonder that Distant of Thought are in the middle of the road of building a strong musical personality. It's possible to perceive the construction of a personality in tracks as the album opener "Bloodmoon Rising" and its moody and epic intro. The insane and competent guitars here are something out of the box. Guitar duo Dale Rasco and Marc Petillon is sharp and very technical, but not that boring technical, it's the good technical with mixes melody in the process of playing.
"Edge of Forever" Distant of Thought will be independently released on December 02nd.
Track Listing:
Blood Moon Rising
Beside Myself
Rise!

Edge

 

of

 

Forever

Eternal

Night
No Easy Way Out
Touch My Name
Unspoken
When I See You Fall
War Torn
Watch "Rise!" official live video: