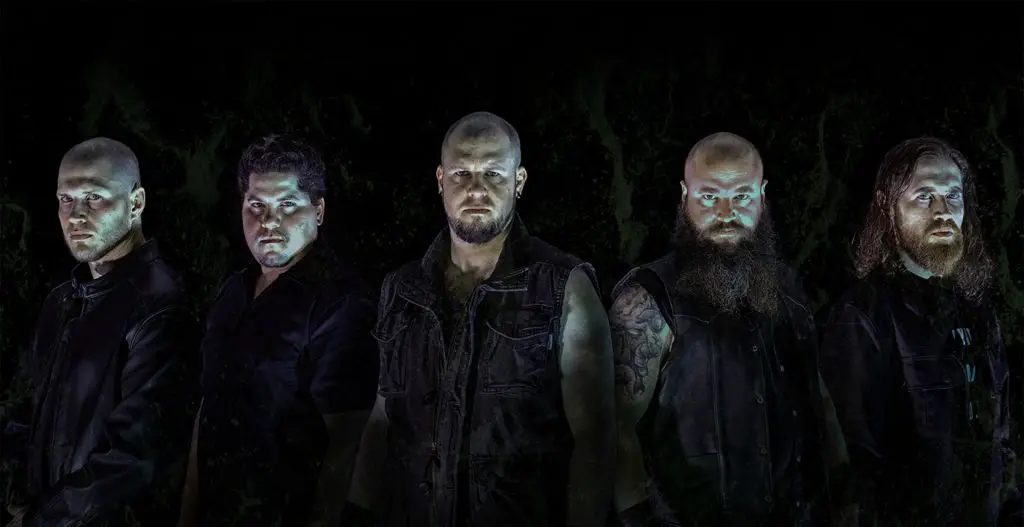 Calgary, AB progressive death metal band DIVINITY have posted the lyric and album artwork video for "The Conqueror" in support of their recently released album "The Immortalist". You can check out the video below.
The album is a culmination of 5 years of hard work and dedication to their craft and features 12 tracks that include their two previous EP releases "The Immortalist, Pt. 1 – Awestruck", "The Immortalist, Pt. 2 –Momentum" with their third EP "The Immortalist Pt. 3 – Conqueror" completed to finish off the trilogy series as one huge full length album. All the tracks on the album are re-mixed and re-mastered by the talented Chris Donaldson (Cryptopsy, The Grid Productions) to make the songs more cohesive and work as a full-length experience. This album also features Bjorn 'Speed' Strid of Soilwork on vocals for the song "D.M.T."
Vocalist Sean Jenkins comments:
"I've been wanting an intro to a song to just be piano and vocals for quite some time and when it came time to finish writing our last song in our trilogy concept album, I knew this was the perfect song to do so! James Duncan wrote the piano music, the intro lyrics and helped with the intro vocal melody too. This intro was one of the hardest parts to record for me, but after many takes and much needed patience, we managed to create one of our most epic intros to a song we have ever done. The rest of the music was written by me but as with all our songs, each member contributed in numerous ways as well."
In additional news, DIVINITY will be embarking on a dual album release Alberta tour with Vancouver, BC's EXPAIN. The tour will be in promotion of DIVINITY recently released album "The Immortalist" along with EXPAIN supporting their forthcoming EP "Pinching Nerves". The one week tour will be kicking off in Innisfail, AB on September 21st and wrap up in Banff, AB on September 26th (full dates listed below).
DIVINITY & EXPAIN "Dual Album Release Tour":
September 21 – Innisfail, AB – The Zoo
September 22 – Edmonton, AB – Mercury Room
September 23 – Calgary, AB – Distortion
September 24 – Lethbridge, AB – Cornucopia (ALL AGES)
September 25 – Drumheller, AB – Neighbours' Corner Pub
September 26 – Banff, AB – Hoodoo