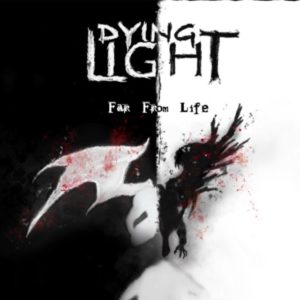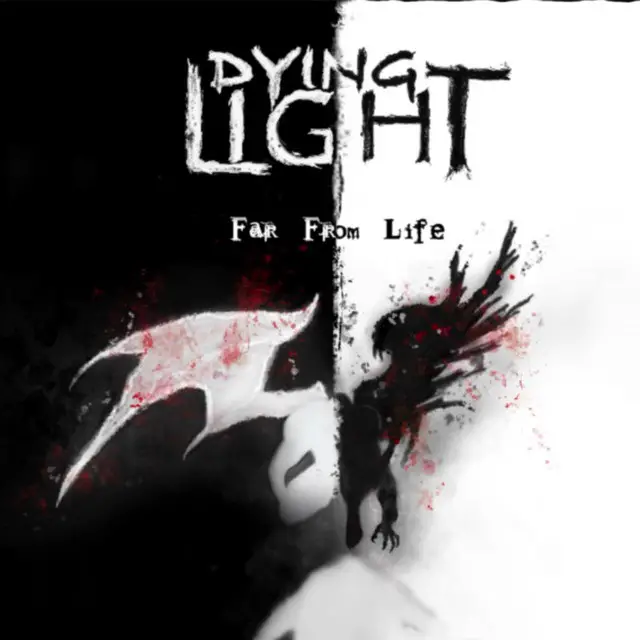 "Far from Life" is an album that goes changing track from track. With first track "The Cycle" the fan gets the impression that the band is some kind of Hard and Heavy. Jeff Ross's voice reminded me Ron Keel from the eponymous band Keel. The same tone of voice, the same voice placement. Not only the voice but instrumentals and other things. Following track "Parasite" changes a little. Not the voice, but the instrumentals get a little more alternative, but in the 1980s sense. Tones change and the use of full chordly rhythm guitars. A little as THe Cult" used to do before they got Hard Rock in "Revolution" era. Little by little Dying Light go introducing grunge and some 1990s efforts to their music until they get very similar to Alice in Chains and Soundgarden by the end of the album. The difference is the use of lots of guitar solos what wasn't that usual for those bands.
It's very interesting to get an effort like this "Far from Life" due to the evolution inside it. In not all albums it's possible to notice this kind of change. Not in a so clear form as this was. At times this happens when the album is recorded with a huge gap of time. Or when the band takes a long time to record an album and gets songs from different eras. It happens. Bands change a lot in five or six years of career especially when the career doesn't take off and there is an intense change of members. I don't know if some of those happen to Dying Light but yes it's possible. Well, vocals haven't changed for sure. 
As I talked about the different ways of playing the guitars Dying Light direct their music to sound as 1990s bands as Pearl Jam or Soundgarden or even Alice in Chains. However if my fan pays close attention the guitars are very prominent in their music. I mean, the in 1990s grunge the guitars were kind of opaque and lifeless or at least in the background. With exceptions, of course. "Mercy," for instance, has a very strong guitar riffing. Intense and mesmerizing. The kind of guitar riffing that keeps in the fan's mind. I mean the band tried to capture the idea and the intent of those bands giving them music their own personality. And that's a thing to respect. A lot. "Far from Life" though the immediate empathy with the atmosphere I told has a lot of personality. It's Dying Light's version of grunge. Perhaps, "Follow You" is the track that explains my thesis better.
"Far from Life" was a very nice album to review because it explores exactly the features I guess are missing in the bands I aforementioned that is a stronger guitar sound. The album lots of them. Enjoy.
Dying Light "Far from Life" will be self-released on January 28th.
Track Listing:
The Cycle
Parasite
Far from Life
Walk Away
Darker Fear
Cry Out
Mercy
Follow You
The Season
Sweet Death
Dead Inside
Watch "Far from Life" official video here: