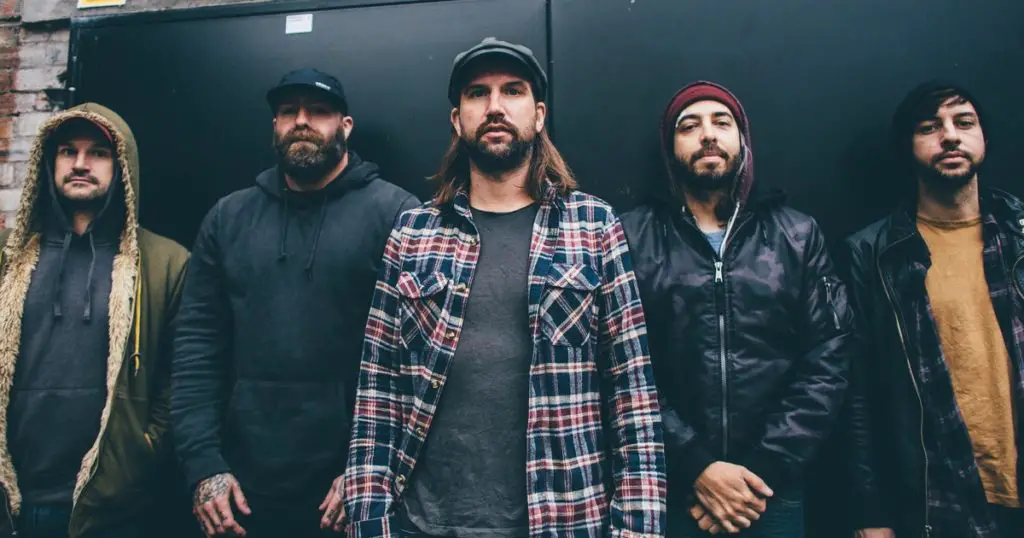 EVERY TIME I DIE has called it quits, a little over a month after the band said it was working on its issues with frontman Keith Buckley "privately."
Last night, Jordan Buckley (lead guitar), Andy Williams (rhythm guitar), Stephen Micciche (bass) and Clayton "Goose" Holyoak (drums ) issued a statement indicating that the band is over via Instagram and Twitter, which reads: "Andy, Jordan, Steve and Goose's last show with EVERY TIME I DIE was on Dec 11, 2021. While we hoped to come to an agreement upon legal statement that outlines the truth, we were informed today of something planned to be released not mutually agreed upon that consists of inaccuracies and controls a narrative to benefit one.
"There has been no direct communication with Keith, because it's either impossible for direct communication with him solely or we've been cut off to any and all communication by himself.
"EVERY TIME I DIE was these 5 members, and we were never budging or accepting any chances. Simply, there is zero truth about the band continuing on with a new singer.
"Lastly, we wouldn't be where we are today without every single person that's backed the band in any & all ways. While we're extremely disappointed in how this was played out online in front of you, your support and the memories we have because of you will all be cherished.
"Seen you soon.
"Forever grateful,
"Andy, Jordan, Steve & Goose"
Keith Buckley has since responded by sharing a letter sent to him by law firm Savur Law, dated December 20, 2021, saying that it had been retained by the rest of the band "for legal representation in connection with a separation agreement" between them and Buckley. The letter asks Buckley contact the law firm by December 27 to discuss "the business terms of an amicable separation between the parties."