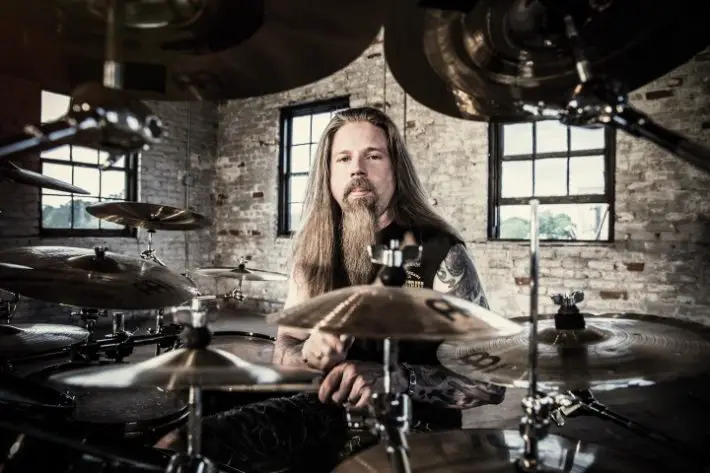 Former LAMB OF GOD drummer Chris Adler has announced new band FIRSTBORNE with former MEGADETH bassist James LoMenzo.
FIRSTBORNE features Girish Pradhan on vocals and guitar, Myrone on guitar, LoMenzo on bass, and Adler on drums.
The FIRSTBORNE self-titled EP includes five songs and two lyric videos. The EP represents several years of dedicated introspection and refined effort to the idea of a heavy and positive message.
Firstborne track listing:
01. Primordial
02. Anthem
03. Roll The Dice
04. Apocalypse
05. Hunter Hunted
The debut EP is now available at Bandcamp and across all streaming services.
Two lyric videos are also available below.