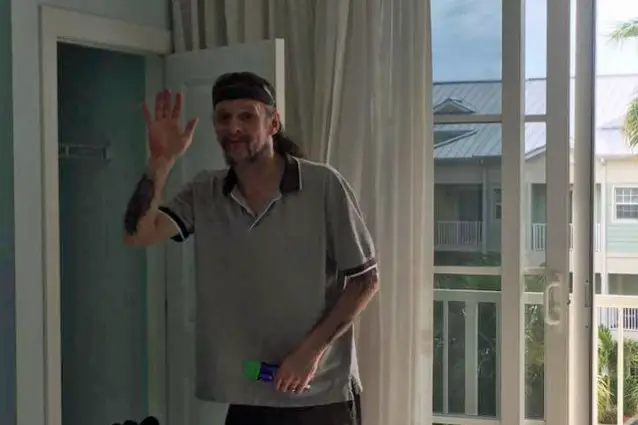 A fundraising campaign has been launched for former MALEVOLENT CREATION frontman Brett Hoffman, who was recently diagnosed with stage 4 colon cancer.
The GoFundMe page, which was started by Brett's "very close friend/family member" Tina Kuntz Mielcarek, is asking for donations to cover his "medical expenses and treatments."
Said Brett: "I have been in hospital for almost two weeks now. I've had a MAJOR surgery, many proceedures and tests. Have not eaten that entire time and have not even smelled the outside air in that time. I am, however, progressing forward. They do want me out so that I can go home and heal and rehab. That may take weeks. After that, they have a treatment they are confident in for my cancer.
"I know I have a long road and life has changed. I will still finish new album and do music. I just have a bit more important task at hand for the near future. This ,so far, has been the most trying, painful, torturous event that has EVER happened to me.
"I am on the battlewagon and I'm rolling!!! My wife, Kim, has been a rock for me!!! I love her with all my heart!!! My very close friends have all been battling with me and I've needed that support."
He performed on the first three MALEVOLENT CREATION releases until he left the band after 1993's Stillborn album. He then returned, and performed on The Fine Art Of Murder and Envenomed before leaving again and being replaced by Kyle Symons. In 2005, he returned again and replaced Symons. He returned toMALEVOLENT CREATION again in 2006 for touring purposes and appears on MALEVOLENT CREATION's 10th album, Doomsday X,and 11th album Invidious Dominion , 12th album Dead Man's Path.