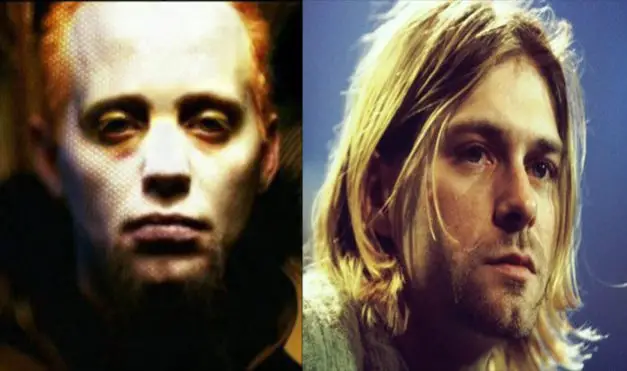 Keyboardist Madonna Wayne Gacy, who was a member of MARILYN MANSON's band between 1989 and 2007, stated that after he dies, he wants there to be a hologram tour featuring himself, Kurt Cobain, Chris Cornell, and Chester Bennington.
 "When I'm dead, you can use a hologram of me anyway you want; I won't care, I can't, I'm dead. In fact, I would love it if you did something hysterical and very insulting to me.
"How about this: make Holograms of Kurt Cobain and myself, and have him shoot me in the face with a shotgun? Seems kind of funny and fair?
"Or have me giving a bl*wjob to Chris Cornell while getting a—s f***** by Chester?"
He was then asked how his family would feel about seeing him on the hologram tour.
"Don't worry, they'll see me again in hell, and I will explain to them that it really doesn't bother me. And here I thought this was just Purgatory, because it's temporary and it ends? I've already mentioned many times what I want done to my body after I die but, that's another good choice.
"Look, I don't even get that kind of respect of having that happen to me after I die, some douche nut pretends to be me on stage with Manson… and I'm still f****** alive, and he still owes me money.?"