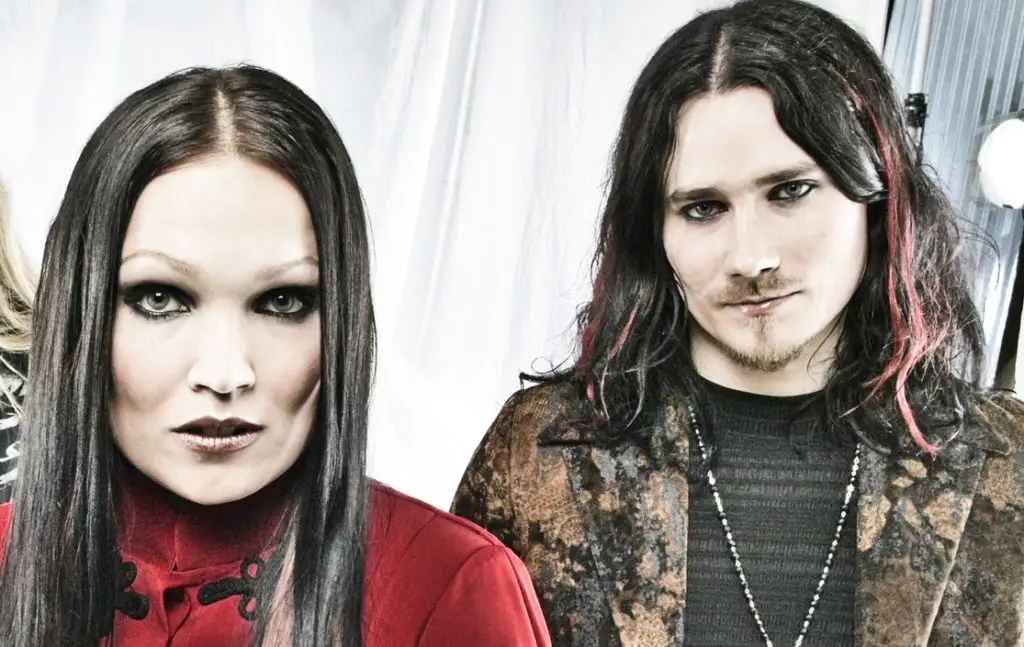 During COVID-19 pandemic, NIGHTWISH crew formed a band CREWISH to cover the band's songs and released the EP Unemployed Blacksmiths in September 2020.
Now the project is about to continue with the album Twice, which will feature both the band's keyboardist and main songwriter Tuomas Holopainen and former singer Tarja Turunen on the same album. This will be first time since 2005 that two are featured on same record.
In an interview to Maaseudun Tulevaisuus, members of CREWISH spoke about the forthcoming album, in which they say that the album will consist of seven new arrangements and the Unemployed Blacksmiths EP, which will release two singles during April.
"We decided to take the plunge and ask Tarja Turunen, who was fired in 2005, to sing "Dark Chest of Wonders," and she happily agreed. Tuomas Holopainen, on the other hand, was so enthusiastic about the arrangement of "I Want My Tears Back" that he insisted on playing on the song. Of course, we had to agree to this."
During a recent interview with Top Link Music manager and concert promoter Paulo Baron and music critic Regis Tadeu, Tarja was asked if she would consider doing a tour with NIGHTWISH if all of her former bandmates apologized to her about how their split happened and invited her to share the stage with them again.
"It is very, very hypothetical that all what you said will happen, first of all — it's very, very hypothetical," she responded. "I'm living in a world, like we are all living in a world, that things happen without us noticing. I mean, I can't really close any doors in that sense; I'm not that kind of person any longer. I learned so many things in this life already. I take them as they are.
Turunen was fired from NIGHTWISH at the end of the band's 2005 tour. Tuomas Holopainen and the other band members informed Turunen in an open letter that the band did not want to work with her any more, accusing her of diva-like behaviour and greed: "To you, unfortunately, business, money, and things that have nothing to do with emotions have become much more important."
The split and, due to the open letter's allegations, Turunen's character became the subject of close media coverage. Turunen responded through an open letter on her website and through some interviews in which she explained her view. She was upset that after nine years of working together, Holopainen announced the separation via an open letter.