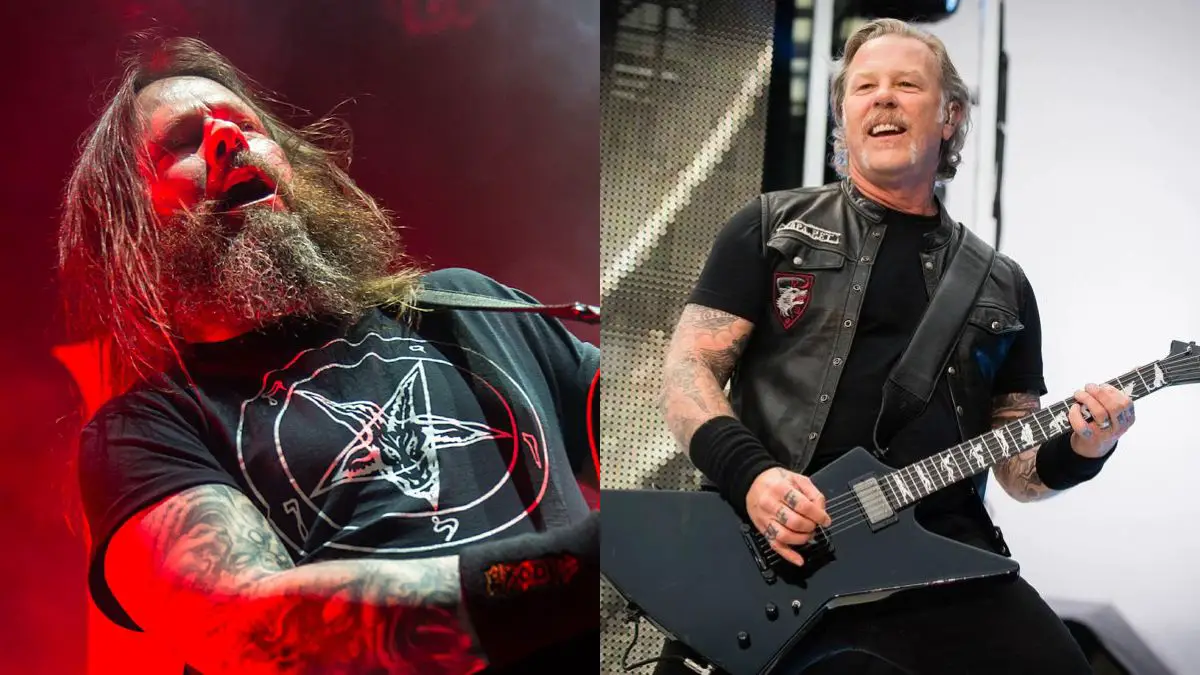 Gary Holt, guitarist for EXODUS and former SLAYER member, has exposed an industry secret: "Everyone is guilty" of downpicking – even METALLICA's James Hetfield, who is often seen as the premier downpicker in metal.
Holt shared this disclosure during a talk with Scott Ian (ANTHRAX) and Zakk Wylde (Ozzy Osbourne, PANTERA, BLACK LABEL SOCIETY) for Guitar World. At one point, the interviewer noted that all three guitarists are experts in downpicking, which involves quickly strumming downward and is essential to creating the quick riffs that define thrash metal.
During the interview, the interviewer mentioned one of Holt's guitar-teaching tutorials in which he supposedly confessed to incorporating other notes other than downpicking when playing a song like EXODUS' "Verbal Razors" live today, excluding some of the downpicking that was in the original version from 1989.
"Everybody cheats," Holt says. "Even James Hetfield cheats now… I've seen it enough times! If he's doing a savage downpick section and then he throws in a 'brrrp' [motions descending slide], then that 'brrrp' is there for a reason. It allows you to lose a couple of notes."
"It's okay to take a nice little breather," Wylde adds, affirming Holt's assertion that guitarists won't play the exact number of downpicks that they recorded on a given song.
"It's become really hard for me after battling this chronic tennis elbow in both arms," Holt then continues. "Towards the end of SLAYER, I was getting so many cortisone injections I couldn't even count them. It turns your tendons into mush!
"I have a friend who is a San Francisco Giants hand surgeon and he saw my MRI and said I might need Tommy John Surgery. I couldn't play anymore. I'd play for 10 minutes and my arms would lock up. I've been through therapy and don't have any injections anymore, so I'm good now, but downpicking is harder than it used to be. Age catches up!"
"But I'm grateful I'm still playing every day and playing injection-free. I need my sound to be really good and then I can ride. If I have to cheat a little more on downpicking because of it, so be it."