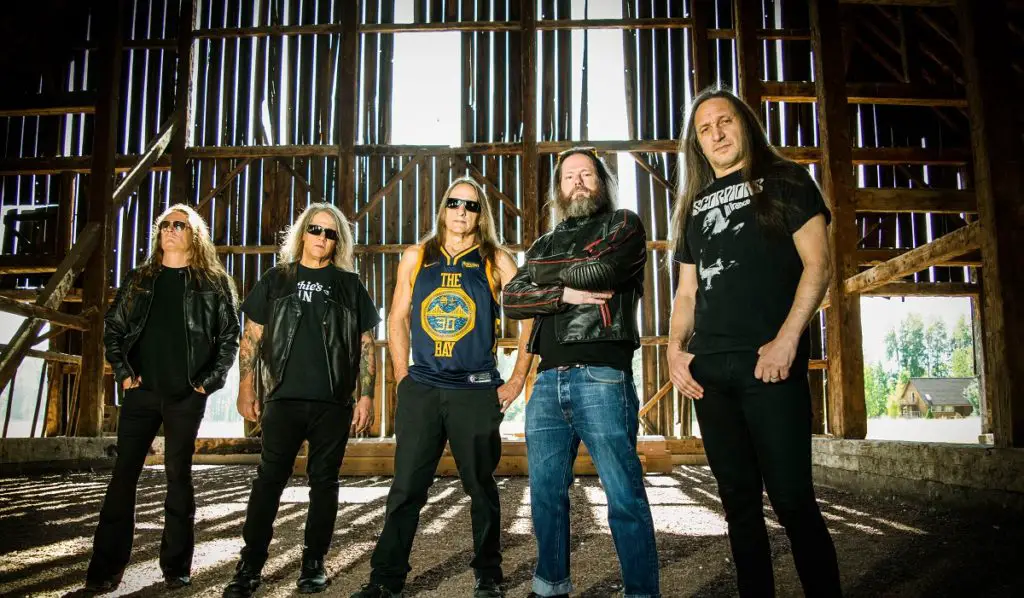 During a recent appearance on Full Metal Jackie, EXODUS guitarist Gary Holt revealed band's plans to write the follow-up to 2021's Persona Non Grata album.
 "I've always got a million riffs. I have probably a thousand that I didn't use on the last album," Holt said. "Sometimes it's just 'cause I get OCD, and I get caught up in the latest riff, and I won't go back and bother to listen to the other stuff. And sometimes I'll pull up really great stuff that is decades old — like, 'Wow. How did I not use that?' Writing riffs is easy. After this [North American] tour [with ANTHRAX and BLACK LABEL SOCIETY], I've got three months off, and I'm gonna start working on the new record."
When asked why it is still essential for him and his bandmates to craft fresh tunes, despite the economics of the music industry having drastically altered the procedure of releasing records, Holt responded: "There's only so much you can do playing the same stuff over and over again.
"I guess the simplest way to put it is I need to make new music; it's what keeps me motivated and keeps me interested. If I'm just gonna do tours and tell myself, 'I've got enough albums. We'll just make sure we vary the setlist a lot and we don't need to make new music anymore,' I would become incredibly bored incredibly fast and I probably wouldn't wanna do it anymore. I mean, we make crushing, killer albums that stand up against any of the classic stuff.
"So we're not out there force-feeding the audience a bunch of new songs they don't wanna hear. People wanna hear the stuff. And I wanna play it. And it makes me happy. It makes all of us happy."
EXODUS released their latest studio album, Persona Non Grata, in November 2021.
Literally translating to an "unwelcome" or "unacceptable" person, PERSONA NON GRATA touches on themes of modern societal disgust and degradation. The band gathered at Tom Hunting's house in the mountains where they produced and recorded Persona Non Grata from three home-built studios. Steve Lagudi was at the helm of engineering while the band enlisted Andy Sneap of Backstage Studios to mix the album. For the third time in the band's history, they returned to Swedish artist Par Olofsson to create the album artwork.