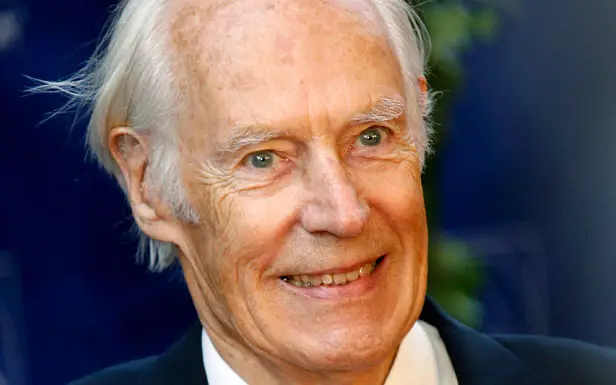 Record producer Sir George Martin, who is known as the "fifth Beatle", has passed away at the age of 90.
His death was announced by Ringo Starr on his Twitter account. A spokesperson for the Universal Music Group confirmed his death. The cause of death has not been announced. He was survived by his wife of nearly fifty years, Judy Lockhart Smith, and his four children.
On announcing Martin's death, Starr tweeted: "God bless George Martin peace and love to Judy and his family love Ringo and Barbara George will be missed xxx". Sean Lennon reacted to Martin's death on Twitter by saying: "I'm so gutted I don't have many words".Others reacted to Martin's death such as Lenny Kravitz, Roger Moore and Mark Ronson.
He is referred to as "the Fifth Beatle" in reference to his extensive involvement on each of THE BEATLES' original albums. Martin had 30 number-one hit singles in the United Kingdom and 23 number-one hits in the United States.
Martin's career spanned more than six decades of work in music, film, television and live performance. He also held a number of senior executive roles at media companies and contributed to a wide range of charitable causes, including his work for the Prince's Trust and the Caribbean island of Montserrat.