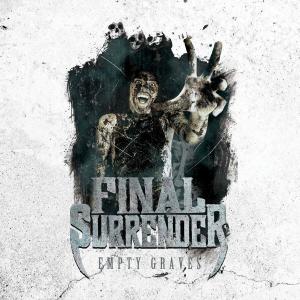 Final Surrender is a relatively new progressive metalcore band that released their debut album "Empty Graves" in September of last year.
Having a sound to it that can by hypnotic sounding at times, Final Surrender always manages to keep it heavy from the vocals to the guitars and drums and lyrics themselves.
"Empty Graves" is a solid debut and clearly a sign of good things to come in the future for fans of Final Surrender.
You can buy the album here.
Tracklist: 
Refresh
Egosnakehead
Amusing
Sin Beyond Skin
Not Done Yet
Satori
Evolve
House of Cards
Empty Graves
Indeception
Monkey the Dog
Nanban