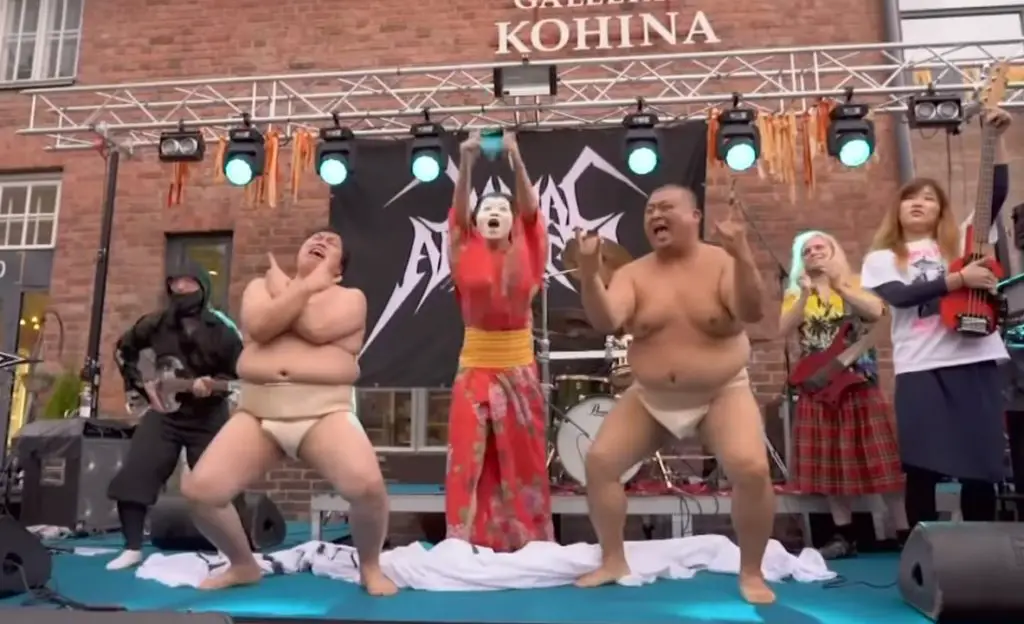 In heavy metal knitting, needlework and music become united like never before. On the same stage, accompanied by a million dollar guitar solo, with hair flowing in the air, there's heavy metal music and knitting, shaking hands. Knitting to the rhythm of heavy metal music can be compared to playing air guitar – which is a Finnish way to goof around as well. In heavy metal knitting, the knitter becomes a part of the band, showing their best needlework tricks as the heavy riffs echo on the background.
The knitter takes part in the jam while their balls of yarn and knitting needles swish through the air…Heavy metal knitting is simple, and it's easy for everyone to join. Everybody can participate in their own way: by themselves, with friends or by sharing video clips of their heavy metal knitting performance on social media. The most important thing is to try something new and extraordinary – and do it with your full energy!
Video footage from the first-ever heavy metal knitting championship, which was held this past Thursday, July 11 in Joensuu, Finland, can be seen below.
The winner of the competition was Japan's GIGA BODY METAL. Second place went to CRAFTS WITH ELLEN from Denmark, while 9″ NEEDLES from the USA placed third.
Performances were rated by a jury according to their attitude, performing skills, how they captured their audience and by "Heavyknittinghood."