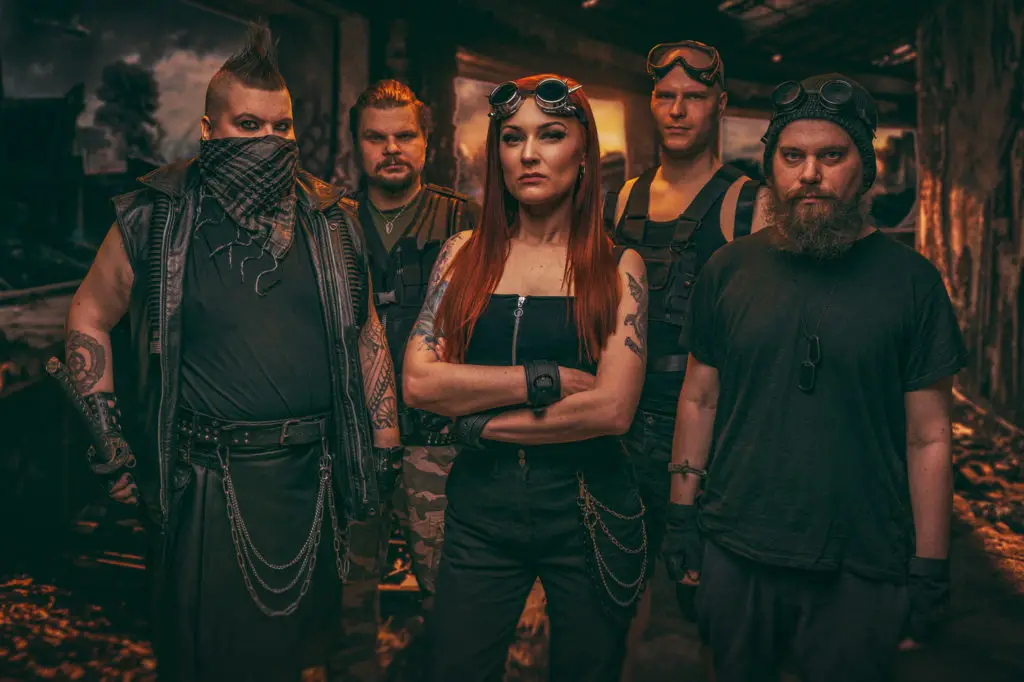 Finnish prog metallers FIREPROVEN have launched a lyrics video for their newly released song "Waves of Extinction". The video is made by Jarno Sirviö, who has done videos for the band before. Lyrics video was the only option for this song. Make sure to check it out below.
Drummer Nuutti Hannula explains: "We decided to make a lyric video, for otherwise these important lyrics wouldn't hit listeners' consciousness as intensively as we want to. When focusing on the lyrics while listening to the song you might get a whole new perspective even though the song was familiar to you. Jarno did a great job once again."
Almost a movie-like composition "Waves of Extinction" speaks about climate change in two layers; via destruction and on the other hand via hope.
"Climate change and its impacts were a huge inspiration for the lyrics. There are two timelines in this song. In the first one the destruction has already happened, and we live in a post-apocalyptic world. In the seconds timeline we're in this moment where we want to save the world, but our actions for a big change are insufficient. The purpose of the song is not to depress listeners or make them lose faith in change. It's just observation of an actual subject in a story-like form." Nuutti describes.