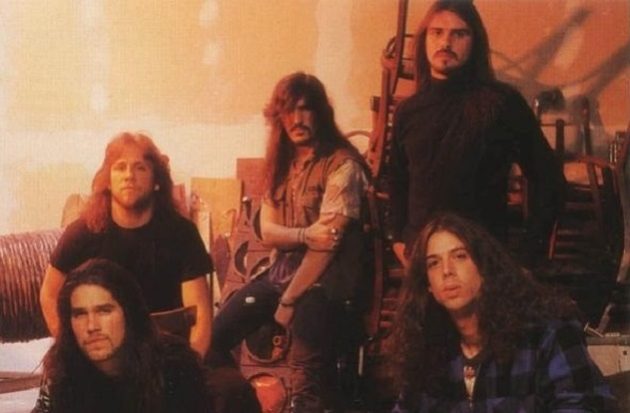 Following previous word of guitarist Phil Demmel having just parted ways with MACHINE HEAD after more than 15 years of service comes the rumor that his previous band VIO-LENCE will return in the not-too-distant future.
Although a reunion of the band has not been officially confirmed nor is it known who will be part of it besides Demmel, only show has been leaked so far: according to Jambase.com, they will be performing at the Ace Of Spades club in Sacramento, California on April 13th, 2019.
VIO-LENCE – who first disbanded in 1993 after three albums, one EP and a number of demo tapes – were last fully active from 2001 to 2003 when the legendary Bay Area thrash metal act got together for a series of occasional live appearances, mostly around the West Coast of the United States.
A near-reunion of VIO-LENCE took place last January when the members of the band got together for the benefit "Killian On Command: An Evening Of Vio-Lence", which was held in honor of their singer Sean Killian, who was diagnosed with stage four liver cirrhosis in the summer of last year and has reportedly been in the process of a full recovery.
We will keep you posted when details on a VIO-LENCE reunion (including the lineup, more dates, etc.) are confirmed.