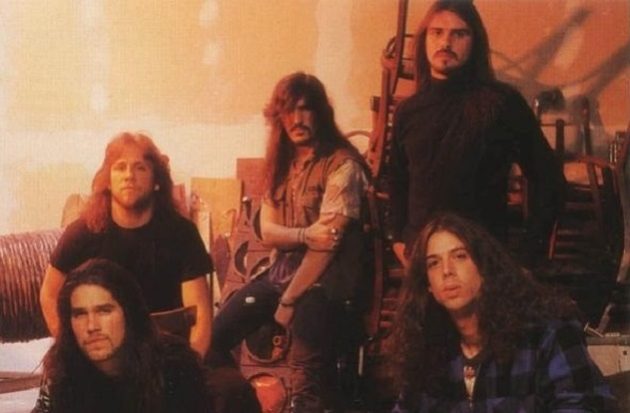 Ever since last September when MACHINE HEAD announced that they would be doing a farewell tour with its current lineup, many fans have been wondering what's next for their guitarist Phil Demmel.
Well, now there are rumors that Demmel's former band VIO-LENCE will reunite for shows and possibly new material in the not-too-distant future. Facebook page Thrash Metal Family is quoted as saying:
With Sean Killian apparently recovered from his health issues and Phil Demmel leaving Machine Head, rumors are going around that Vio-Lence is coming back.
If the rumors are true, it won't be the first time that VIO-LENCE – who first broke up in 1993 after three albums, one EP and a number of demo tapes – has reunited. The pioneering Bay Area thrash metal band first returned in 2001 for a series of successful shows, mostly around the West Coast of the U.S., before parting ways once again two years later.
The closest that VIO-LENCE ever came to coming back again was when the members of the band performed together for last January's "Killian On Command: An Evening Of Vio-Lence", which was held a benefit for the band's singer Sean Killian, who was diagnosed with stage four liver cirrhosis in the summer of last year and has reportedly been in the process of a full recovery.