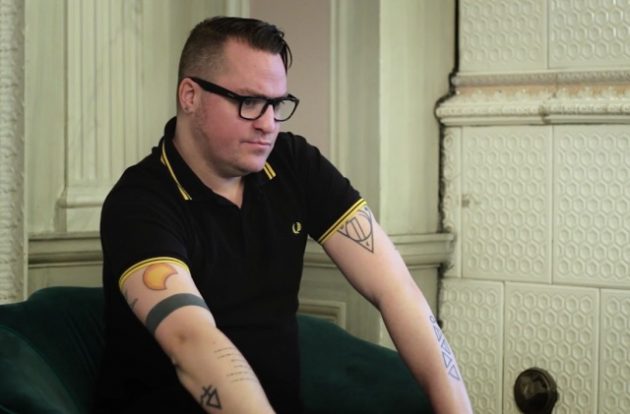 Swedish musician Martin Persner has released a two-minute video message claiming to have played guitar for the band GHOST under the name Omega.
He states, "Hi, my name is Martin, and I've been a part of the rock band Ghost for seven years. Some of you people know me as Omega or Quintessence or a Nameless Ghoul or a f–king a–hole for that matter. Since July of last year — 2016, that is — I'm no longer a part of Ghost, as some of you have noticed. The reasons why we'll take at another date, not today."
He continues, "I'd like to take this opportunity to say thank you so much to everyone that has supported us, and me, and having come to the shows and all the tours and everything. I'm very, very happy and humbled for having been able to do this. And I'd like to say a massive thanks to every one of you from the bottom of my heart."
"A long time ago, there was a band called MCC, MAGNA CARTA CARTEL. MCC went to sleep seven years ago as GHOST emerged. There really wasn't much time for MCC and hasn't been for a long, long time. Now things have changed and it's time that MCC wakes up and rises up again."
Since none of the musicians in the band are ever identified, personnel changes in the group have gone unannounced. It is believed, however, that the lineup has changed a few times over the years, including at the end of 2016, when Forge is rumored to have fired all five of the Nameless Ghouls following the completion of GHOST's North American tour. As a result, GHOST's upcoming European headlining trek — which kicks off at the end of March — will apparently mark the live debut of GHOST's new lineup, featuring Forge as the sole remaining member from the band that previously toured in support of "Meliora" and last year's "Popestar" EP.
MAGNA CARTA CARTEL has just released its first new music in eight years.