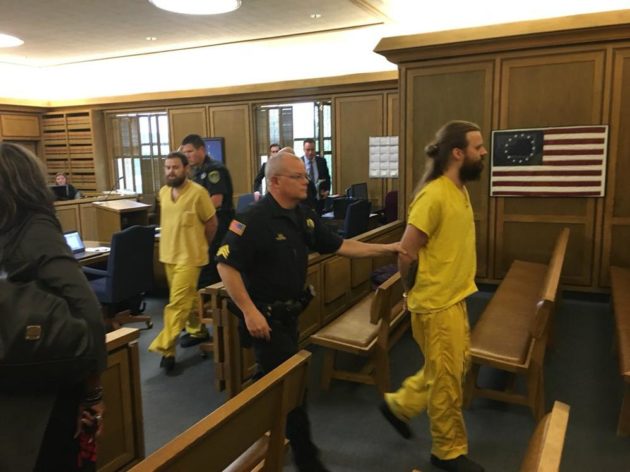 According to The Spokesman-Review, all four members of the Polish death metal band DECAPITATED have been released from jail as they await trial for allegedly kidnapping and raping a woman on their tour bus three months ago.
Steve Graham, defense attorney for Waclaw Kieltyka, 35, said the order was granted for his client on Monday in Spokane Superior Court. Michal Lysejko, 27, Rafal Piotrowski, 31, and Hubert Wiecek, 30, were released on Nov. 22.
Piotrowski was charged with first-degree kidnapping and second-degree rape, Wiecek was charged with first-degree kidnapping and third-degree rape, and Lysejko was charged with first-degree kidnapping and third-degree rape.
As part of their release conditions, the musicians were ordered to stay in Washington and were required to turn in their passports. In the event that they do return to Poland, they were ordered to sign waivers of extradition, meaning they were agreeing to be extradited to the U.S.
The DECAPITATED members were released on their own recognizance and did not have to post a bond.
Their trial will begin on January 16.
The woman alleged she was gang-raped by the musicians in their tour bus bathroom after DECAPITATED's August 31 concert with THY ART IS MURDER at The Pin concert venue in downtown Spokane as part of the two bands' "Double Homicide" tour. The woman said entered the bus for drinks with the band before each member forced themselves on her.