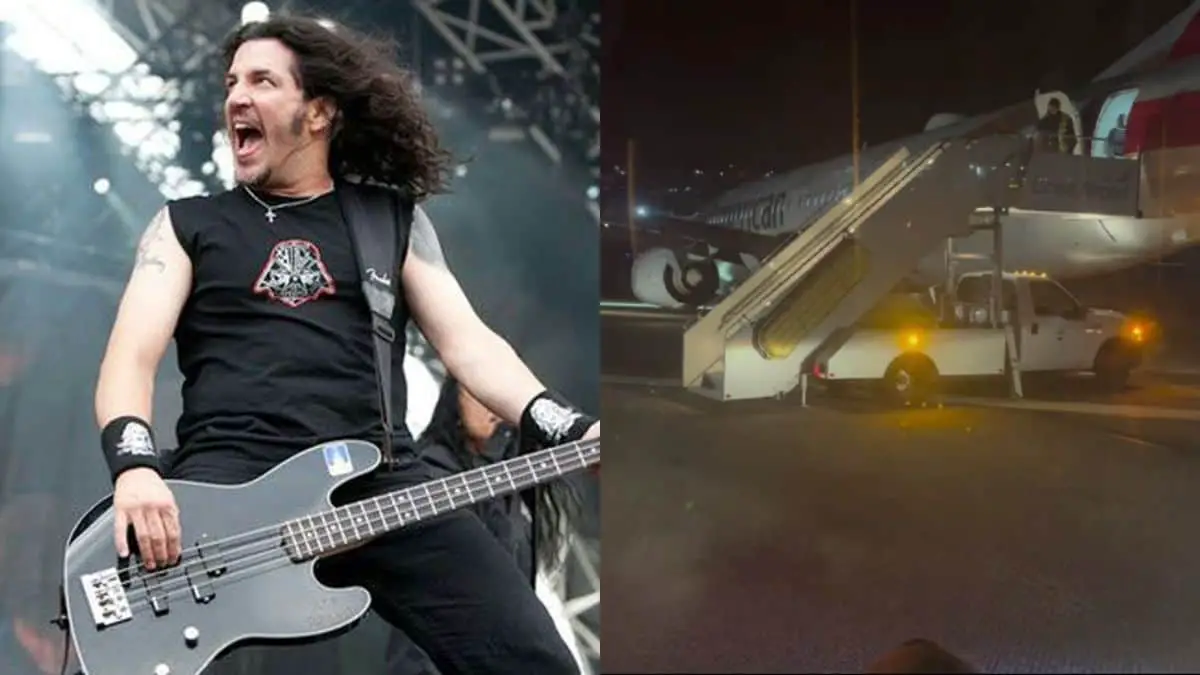 Before embarking on their highly-anticipated tour with BLACK LABEL SOCIETY and EXODUS, ANTHRAX bassist Frank Bello experienced a wild night as he shared in an Instagram video.
"Hey, what did you do tonight? I flew to Idaho…and the plane went into a ditch!" he said in a video.
According to Fox 26, American Airlines Flight 2990 departed from Dallas-Fort Worth in Texas on Monday night and arrived at Boise Airport in Idaho. When the Boeing 737 carrying 168 passengers and 6 crew members touched down, it skidded off of the runway onto a gravel surface near the taxiway instead of heading toward its designated terminal. In response to this incident, American Airlines released an official statement confirming what had happened.
Bello added in the caption: "Ever have one of those flights to start a tour where on landing you feel a 'thud,' then you hear the brakes screech a bit, and when you finally stop moving the plane is a bit tilted down to the right side in the front? Well after keeping us in the plane for three hours after landing, we found out we were in a ditch… Anyway, not the best way to start a tour, but I'm really looking forward to playing the first show in Idaho tonight! Good times ahead!!"
You can watch his clip below.