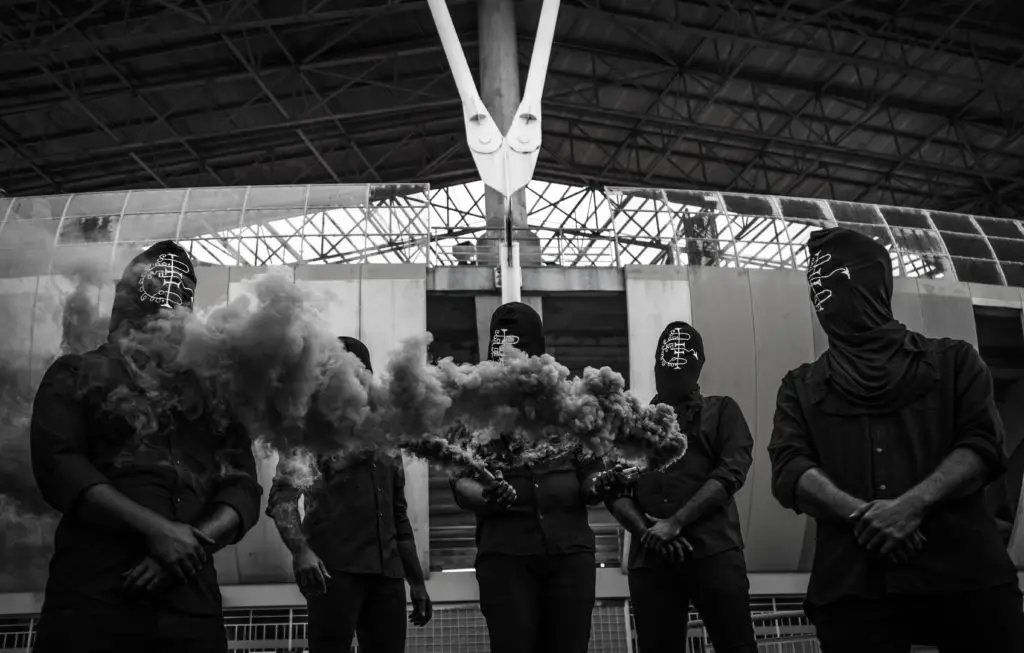 Cathartic black metal outfit GAEREA are now releasing a brand new drum play-through video for the track "Conspiranoia" in celebration of the official drum endorsers who have supported GAEREA over the past years. The track is taken from the Portuguese's latest album Limbo.
GAEREA drummer comment: "I've been with these brands for a couple of years now and couldn't be more satisfied! All the amazing and hard working people who do the best they can to get you what you need, when you need it. A huge thanks to all the brands that support me and the band's work, I couldn't have done it without you. I can't wait to get on the road as soon as possible."
GAEREA uses Czarcie Kopyto, Vratim, Murat Diril Cymbals, Raj Drumsticks, Mapex Drums and Cympad.
GAEREA previously announced their very first arrival in Ireland, in September 2021. Together with WINTERFYLLETH, the band will bring their Vortex Performance to Limerick, Dublin and Belfast. 
GAEREA
+Winterfulleth +The Crawling
10.09.2021 – Limerick – Dolan's Warehouse
11.09.2021 – Dublin – Grand Social
12.09.2021 – Belfast – Voodoo
Limbo Track-listing:
1. To Ain (11:15)
2. Null (6:01)
3. Glare (7:16)
4. Conspiranoia (9:15)
5. Urge (4:50)
6. Mare (13:11)