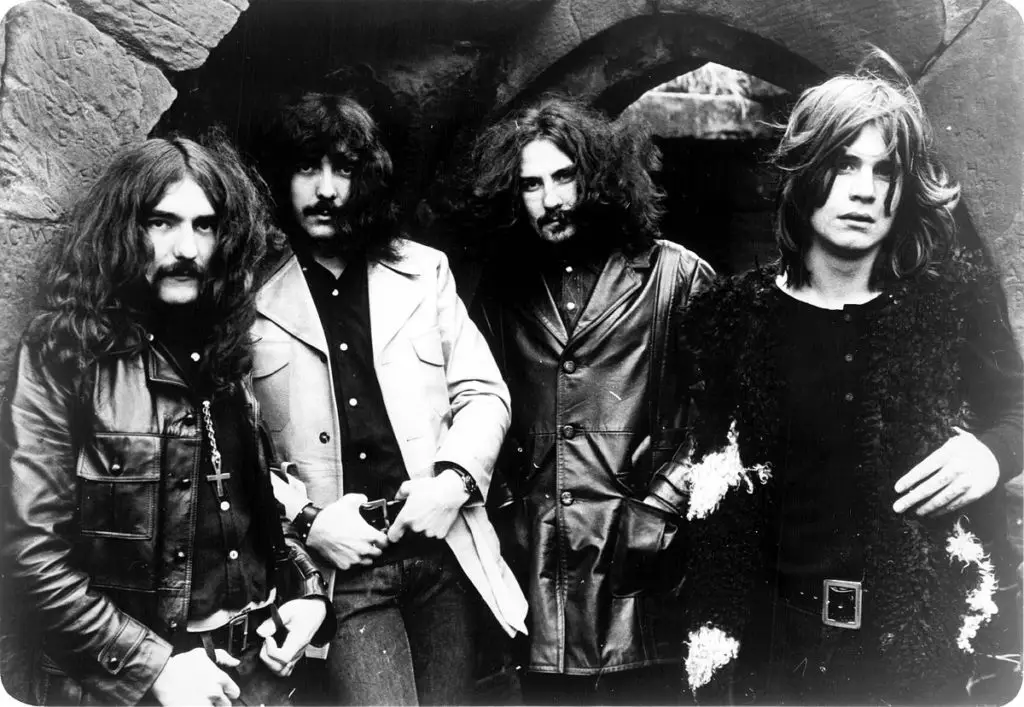 During a recent conversation with Metal Hammer magazine, members of BLACK SABBATH looked back on the early days and struggles with recording first album.
Bassist Geezer Butler recalled how the band got rejected by 14 labels before ending with a deal. "We were always told to go away and write 'proper songs' by the record companies, at least the ones who had the decency to say anything," he said. "Most of them would walk out halfway through the song BLACK SABBATH."
Manager Jim Simpson said: "I knew a publisher, David Platts, who gave us £1,000 [around £15,000 or $20,000 in 2020 money] to record an album that we could take to labels to convince them to sign us. The condition was that we used a producer they had, Rodger Bain."
Butler continued: "We got £100 each and spent the rest on the album. I bought a jacket and a stereo system so I could actually play records. Somebody broke into my flat and stole the stereo, so all I had to show for the first album's payment was a jacket."
Ozzy Osbourne added: "We had no experience of anything except playing live. Jim Simpson just said to us, 'On your way to catching the ferry over to Switzerland, stop off at [London studios] Regent Sound and record your album.' It was almost an afterthought."
"It took a day to record," says guitarist Tony Iommi. "The next day was the mixing. Then we disappeared off Europe. We didn't even listen to the album."
Ozzy commented: "When we got back from Switzerland, Jim said, 'Come on, I'll play you your finished album.' It started with all this thunder and lightning — it blew my mind."
While Jim noted: "The record label had put the sound effects on afterwards. The band didn't know anything about it. That was the first time they'd heard all that."
"We only had one copy each," Geezer recalled. "I was too apprehensive about showing my parents the album, as they were staunch Catholics and I was dreading that they would see the inverted cross in the gatefold sleeve. I'm not sure they ever saw it."
Ozzy said: "My mum and dad put the album on the radiogram. After hearing it, my father turns to look at me and goes: 'May I ask you something, son? Are you sure you're just drinking the occasional beer?'"
Full interview is available at this location.
BLACK SABBATH's debut self titled album was released on 13 February 1970 in the United Kingdom by Vertigo Records and on 1 June 1970 in the United States by Warner Bros. Records. The album is widely regarded as the first album in the heavy metal genre.