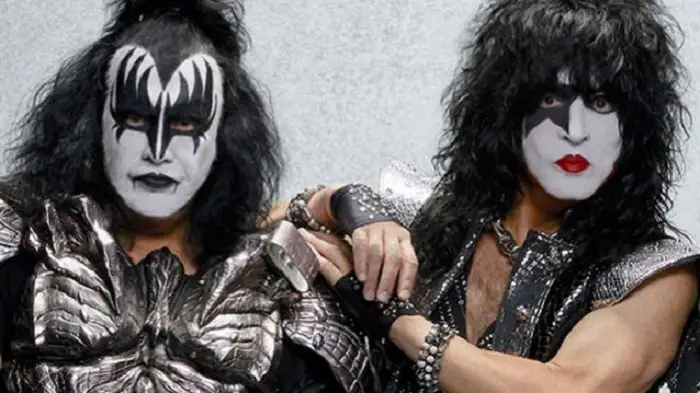 During a recent Q&A, Gene Simmons looked back on KISS and their manager Bill Aucoin turning down the opportunity to work with VAN HALEN back in 1976.
"We made one big mistake — one. There was a band called VAN HALEN. They were signed to Man of a Thousand Faces Inc," Simmons said. "There was a 24-track demo. They were owned lock, stock, and barrel and signed and happy and wanted to sign with us, and we said no."
Paul Stanley added: "Thank goodness. The reason we said no was because part of Gene's joie de vivre, which means love of life, is he likes to look and do all different things. And sometimes that means reining him in, especially early on in the band's career where getting involved in other projects was really going to hurt the band.
"You couldn't listen to VAN HALEN and not think they were great. Bill knew it. I was with Gene when he first saw VAN HALEN at the Starwood. But the idea of managing or producing bands when we really were still at the beginning of our career was something that was… The move is called self-preservation."
Gene said previously in an interview with Yahoo Entertainment: "This whole [false] idea of 'you discovered VAN HALEN' … the people who literally discovered the VAN HALEN brothers were their mom and dad. After that, the two brothers made themselves. Nobody handed them anything. They worked hard for it. They put the years in, paying their dues." However, the KISS superstar does concede that by being there at the beginning, he might have put Van Halen on the right path — especially since he gave them some key business advice.